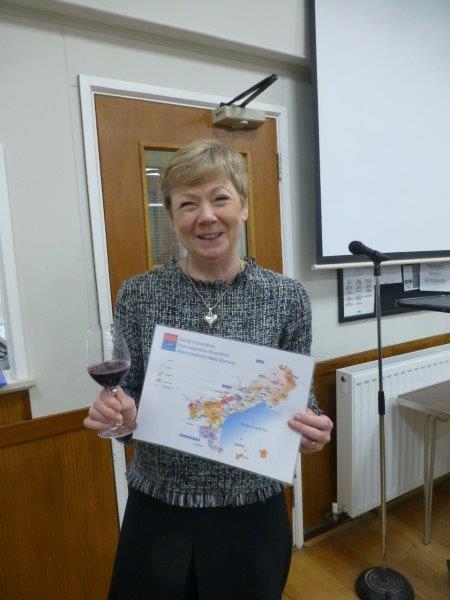 As a Welsh grammar school girl I'd always juggled working my holidays in hospitality and studying languages through University. Just as I'd decided I should really train to teach Italian and French, I met my future husband – a chef. I did teach for 3 years – and have since used my excellent training at Bristol to teach people about wine! Not quite the outcome my Bristol tutor envisaged – but I teach I do.
But before that, a career as a sommelier followed naturally, over the 20 years we had restaurants. Then, in 2005 one of our wine merchants suggested it was about time I studied wine properly and do the WSET Diploma – possibly one the best pieces of advice anyone has ever given me!
I loved both the subject and the return to study.
It was while doing the Diploma that I was approached to work as a wine tutor, and my second career as a Wine Educator took off. I've worked with The Wine Education Service ever since and now run wine tours with them through Good Wine Tours to Spain and France as well, alongside my own private work presenting to groups in London and the Home Counties.
I've been a very active member of The Association Wine Educators for more than a decade.
A chance reply to an advert for staff for a wine shop, not long before Christmas in 2011, ended up being a permanent, part – time role as a Specialist Wine Advisor for The Good Wine Shop in Kew and most recently at Teddington, providing yet another chance to develop and share my knowledge and love of wine.
I wear many hats – but all relate to my favourite beverage. My "Desert Island Case " would have to include Portuguese and Galician Whites, Rioja, Catalan wines, fine Sherries, Grower Champagnes, Madeira and lots of Grenache, in all its myriad guises. As a member of The Association of Wine Educators, I get to teach and learn……….never happier than when discovering a wonderful new wine, except possibly when drinking it.