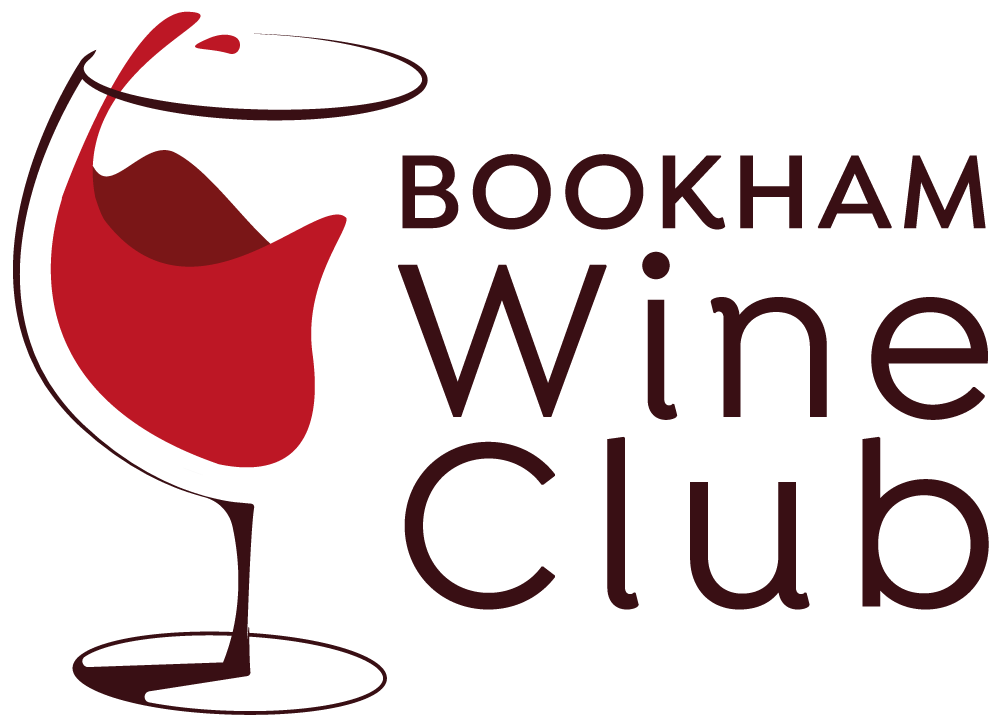 Welcome to our website
If you enjoy drinking wine, discovering new varieties from around the world, and hearing how they are made, then the chances are you will enjoy our Club, its monthly tastings, events, and all it has to offer.
Our monthly tastings and presentations are given by wine trade professionals and qualified freelance wine educators. The common bond is their love of all things wine, an impressive knowledge of wine and wine making – and an ability to inform, entertain and amuse!
Alongside this there is most definitely a social side to our Club, it is friendly, inclusive and informal. New friendships are made and old established ones maintained.
Added to all this is the ambience of the Grade II listed Old Barn Hall where we meet. Set in the centre of Bookham, this building has been a popular centre for social activities in Bookham for well over 100 years. It has up-to-date facilities and plenty of car parking,
To see what presentations are coming up, please click here to see what's in Our Programme. More information about us, our activities and our presenters can be seen elsewhere in our website. A list of our favourite wines is given for you to explore in past presentations. If you like to know more, or book a place as a guest at one of these presentations, please contact our Membership Secretary membership@bookhamwineclub.org.uk .

Our next event
Annual General Meeting and Sea Change Wines
Monday October 11th at 7.30
We begin with the Annual General Meeting. Although this is an essential and important event in the club's calendar, we are trying to catch up with all the missed opportunities to meet together this year by starting our evening early, and getting the business out of the way in time for a full presentation of interesting wines.
The agenda for the AGM is available in the member's area of this web site. As always, this is the opportunity to question the committee, propose motions, set next year's subscription, and to nominate your representatives to the committee. It will be very helpful if you would give notice of your intention to raise any matter by sending an e-mail to secretary@bookhamwineclub.org.uk. This will allow it to be dealt with properly with the minimum of delay (so that we can get on to the wine!!!).
Sea Change Wines
Sea Change Wines is using its skills and enthusiasm for wine to run a business which can help a good cause – reducing the plastics dumped in the ocean. It builds on the skills of 10 International, a well established wine trader based in Effingham, to offer a range of interesting ethically sourced wines sold under the Sea Change label, and it makes a donation to marine charities with every bottle sold. Simon Rolfe, one of the founders, will explain more in their presentation, but more to the point we shall have a chance to sample the wines, including (I hope) their recent additions of a Negroamaro and a Bobal, two red grapes which I much enjoy.
Did you know that when you were stuck waiting for the traffic lights to change just before the Effingham Golf Club, then an international wine trading company was operating just to your left!
Our September meeting was the first to use our new arrangements for seating in the Barn Hall, and we were pleased with the results. If you have any comments or suggestions, please let somebody on the committee know.
Sea Change's presentation will start shortly after 8.
How the meeting is organised …
Payment will be taken on entry in the usual way. You may pay by cash or card – payment by card will be appreciated. We shall be there from 7.15 to take your money. The cost of the meeting will be £8. As usual, wine glasses, tasting notes, etc. will be provided, but for the time being we shall not be offering nibbles – please bring your own.
With all the arrangements we have made to ensure your safe return, it will be a great help to know in advance that you intend to join us. Members please notify your intention to membership@bookhamwineclub.org.uk. Non-members who would like to join the meeting should request a place by sending an e-mail to the same address. We would love to see you after the AGM provided that places are available and we are sure there is enough wine to go round!!!
Members will expect to buy raffle tickets from Patricia. We are happy to confirm that she will be encouraging you, with her usual enthusiasm, to buy several. Each strip of five tickets is now priced at £1, two colours of your choice cost £2, though she will suggest you buy all four colours for only £4, or even buy £5 of tickets to earn a big smile! Guests will, of course, be welcome to join in. There will be six prizes, each a bottle of exciting wine. It would help us if you paid for your raffle tickets when you used your card to pay for entry, but Patricia will accept cash.