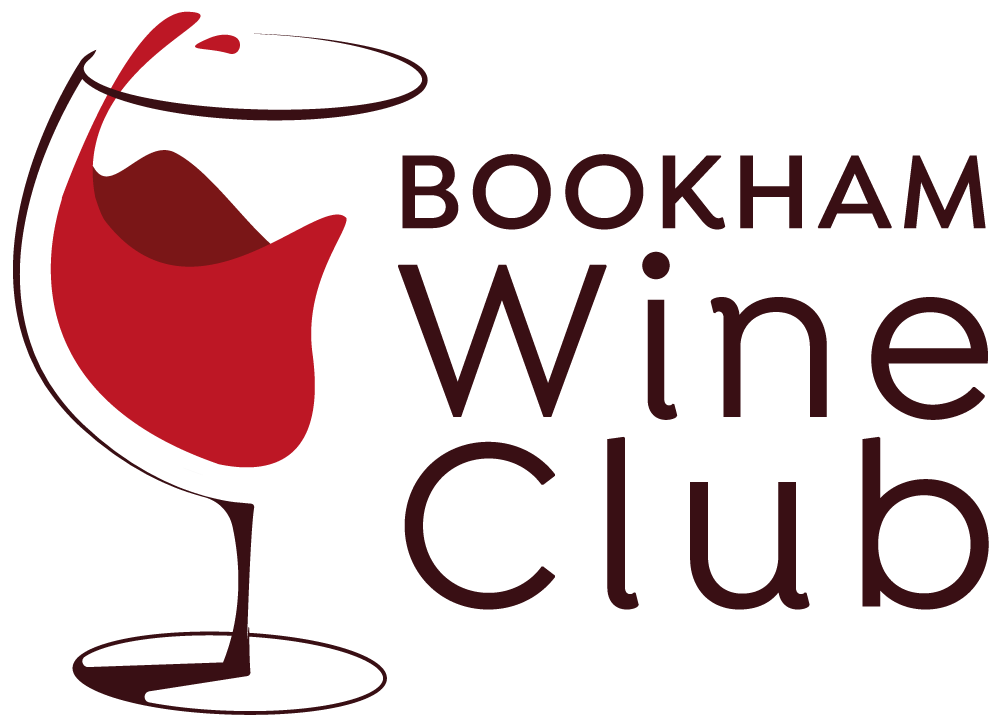 Welcome to our website
If you are mildly obsessive about your wine, enjoy drinking it, and learning about new varieties from around the world, and how they are made, then you will enjoy our Club, its monthly tastings, events, and all it has to offer.
Importantly, our programme of monthly tastings and presentations are led by wine trade professionals and WSET qualified wine educators. The common bond is their love of all things wine, an impressive knowledge of wine and wine making – and an ability to inform, entertain and amuse!
However, The Club is not all about serious learning. There is most definitely a social side – meetings are friendly, inclusive and informal. New friendships are made and old established ones maintained.
Added to all this is the ambience of Bookham's Grade II listed Old Barn Hall where we meet. It maybe over 100 years old but it has been superbly maintained and modernised, providing first class facilities, including a full screen and projection set-up, and a modern kitchen with a wine cooler – perfect for our needs!
See below for our next wine tasting events and click here to see what's in Our Programme for 2022.

Our next events
'An Evening with Sea Change Wines. Presented by David Dalton
Monday August 08 at 8pm
Last year, Sea Change Wines visited Bookham Wine Club to tell members about their new range of eco wines, and how they raised funds to protect our oceans from plastic pollution. Six impressive wines were tasted and enjoyed.
Now, a year on, SCW have continued to grow. More wines have been added to the range, and the money donated to ocean conservation charities from every bottle of wine sold has raised in excess of 250,000 Euros.
The evening, led by David Dalton will commence with a glass of 'bubbles' – a fizz with a difference from a leading winery in Veneto, Northern Italy. Then members will taste a new addition, an opulent and expressive Marlborough Sauvignon Blanc, produced by one of the area's most awarded viticulture pioneers.
And to follow, a Riesling from Germany, a Syrah Rose and a Merlot from France, and finally, the much lauded Negroamaro, voted 'best wine' by members in last year's tasting.
Protecting our oceans and marketing great tasting wines has to be a great combination.
'Rioja Revolution' with Victor Maguire AWE MIH
Monday September 12 at 8pm
Leading wine educator, Victor Maguire makes his first visit to BWC in September when he reveals the secrets and delights of Rioja. All part of a 'Rioja Revolution.'
Rioja is Spain's fine wine capital, a region characterised by rich tradition and vibrant innovation.
Renowned for its wealth of historic producers, many of whom have been making wine for centuries, the region has seen the arrival of a new wave of ultra-modern bodegas that are pushing the boundaries and taking the wines to even greater heights.
As a result, Rioja has a wonderful variety of styles. The geography of the area is also a contributing factor, spanning a terrain that stretches 75 miles from north-west to south-east, resulting in diverse climates, topography and soil types – all of which further influence quality and wine style.
Victor will explain all the essentials that make the Rioja region so special. The regulations that govern many aspects of wine production and of most significance to wine lovers, the rules specifying oak ageing.
Six wines will be tasted during the evening –  First, three Rioja Blancos …white Riojas have changed the most … and to follow three reds; a Crianza, a Reserva and a Gran Reserva. Certainly, an evening not to miss!
'Six Wines of Henry V111' with Edmund Morgan-Warren
Monday October 10 at 8pm
So, to our meeting in October. Following our AGM, long standing member and past Chairman, Edmund Morgan-Warren will lead a 'fun' evening when he explores Henry's six wives, and the wines they could very well have enjoyed.
What we do know from what history tells us is that Henry was renowned for his hospitality and regarded Hampton Court as his 'pleasure palace' where the wine regularly flowed. Of course, we are in Tudor times when Claret or Bordeaux was 'the tipple of the day 'referred to as 'Gascon wine.' It arrived young and in barrels. Confusingly, Claret was what the Tudors called Rose. Bottles and corks were unknown. Surprisingly, we are told they enjoyed their wine!
But suppose, for a moment, it had all been very different – with Waitrose, Sainsbury's, Majestic all within a 30 minute ride of the Palace gates … what wines would he have chosen to celebrate on the occasions of his six marriages?
During the evening, Edmund will share his views, inviting you to taste and enjoy six wines he feels would have been appropriate to each of Henry's wives. If any members feel better informed, then they will be welcome to share their thoughts!
Want to know more?
To learn more about the Club's history, its past presentations and how it is promoting the world of wine, and bringing so many aspects of it to our members, we invite you to take a tour around our website. But, if this still leaves your questions unanswered, please contact the Club through our Membership Secretary: membership@bookhamwineclub.org.uk