This year's AGM was followed by a blind tasting, hosted by one of our favourite member presenters (and Treasurer) David Mendus. However, before we were asked to don our thinking caps, we all celebrated the successful completion of the business meeting, and conferral of honorary club membership to Bill Whitman, with a glass of 'The Waterfront Chardonnay Viognier' from South Africa. This went down rather well with our Ploughman's supper and selection of cheeses.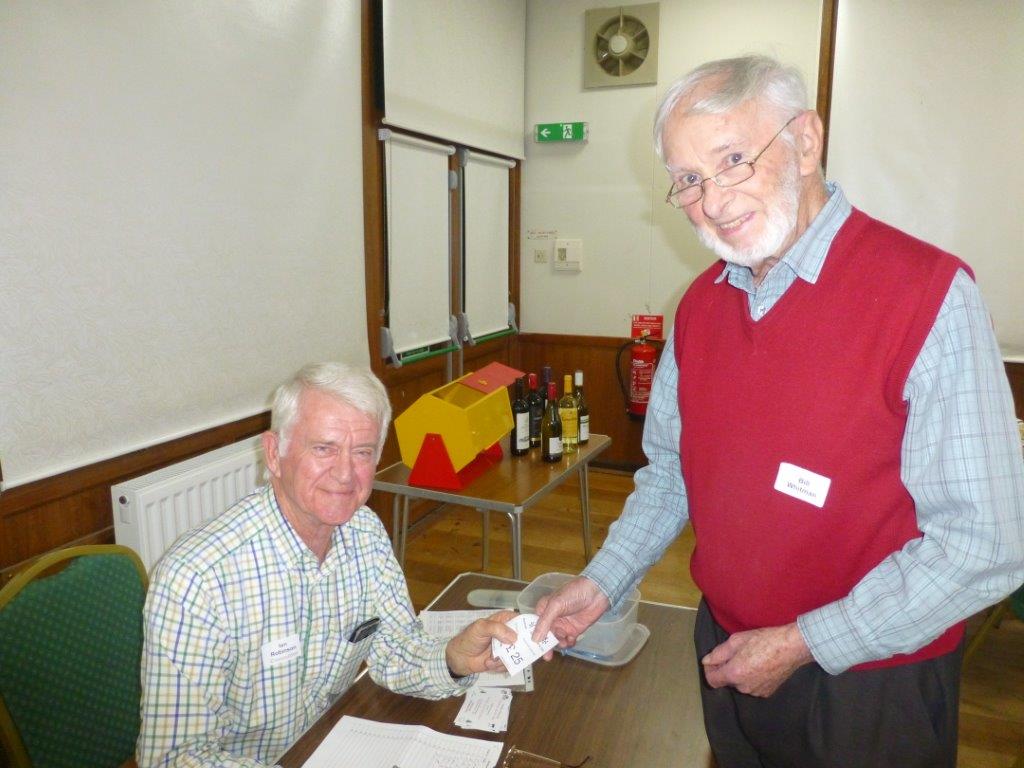 The tasting commenced with Wine 1 of 4. After a number of wrong suggestions from around the room, Gillian Wolstenholme correctly identified this as a French Burgundy. It was, in fact, a relatively young wine; 'La Burgondie Burgogne Aligote (2017)' from Compagnie de Burgondie, a new cooperative based near Bouzeron. Aligote is used to make white wine especially in Burgundy, where it is mostly considered to be the "poor relation" to Chardonnay. Except in Bouzeron, that is!
Wine 2 was a lovely fruity red wine with a hint of sweetness, but nobody guessed that this was a Susumaniello; 'Pillastro Susumaniello (2016)' from Cantine Due Plame Soc Coop Agricola, Puglia. Translated from local dialect as "loaded like a donkey", yields are very high from this local grape varietal.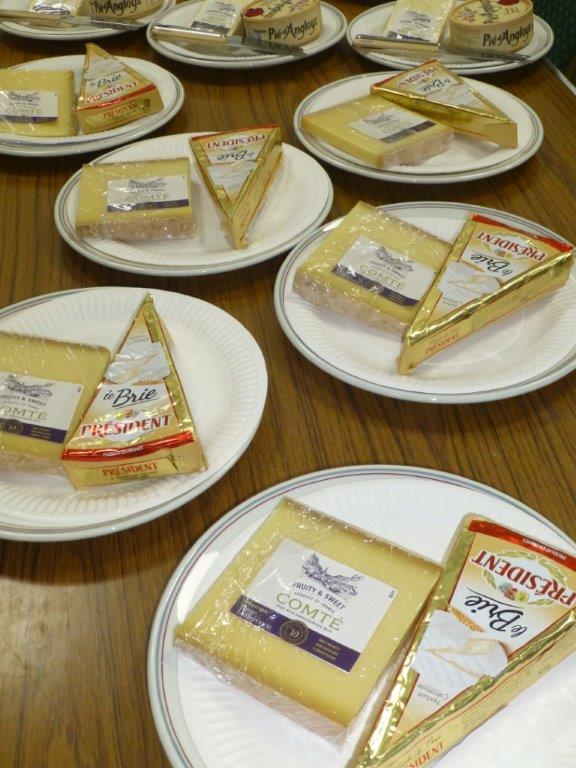 Our third wine was very dark in appearance and not as fruity as wine 2. From the Duoro in Portugal, this was an organic wine; 'Symington's Altano (2017) Douro, Touriga Franca, Tinta Roriz, Tinta Barocca'.
The final wine of the evening was the 'Terra Remota Camino (2016) Garnacha Tinta, Syrah, Cabernet Sauvignon' from Emporda, close to the French border.
As always, David had selected his wines carefully and choosing just one 'red wine of the month' was always going to be difficult, but the title (along with 'wine of the month') went to the donkey … Pillastro Susumaniello, our wine No' 2.