As you might expect from the title, the focus for the club's June meeting was wines with an increased (fortified with the addition of a distilled spirit) alcohol content.  With a vast array of wines on offer, the committee embarked on an ambitious plan to sample 6 carefully selected wines chosen from four of the distinct wine styles; Sherry, Madeira, Port and Marsala.
Tasting commenced with a lovely Manzanilla (Hidalgo Pastrana Manzanilla Pasada – 15%), a sherry very similar to the Fino, i.e. the lightest and driest of the different types of sherry produced in the Jerez region of Southern Spain. Unlike most Finos and Manzanillas however this is an en rama, and it hasn't undergone the heavy filtration and clarifying process associated with these types of sherry.  A recent development in the industry, 'en rama' roughly translates as 'raw' or 'on the vine' and the sherry is bottled straight from the cask.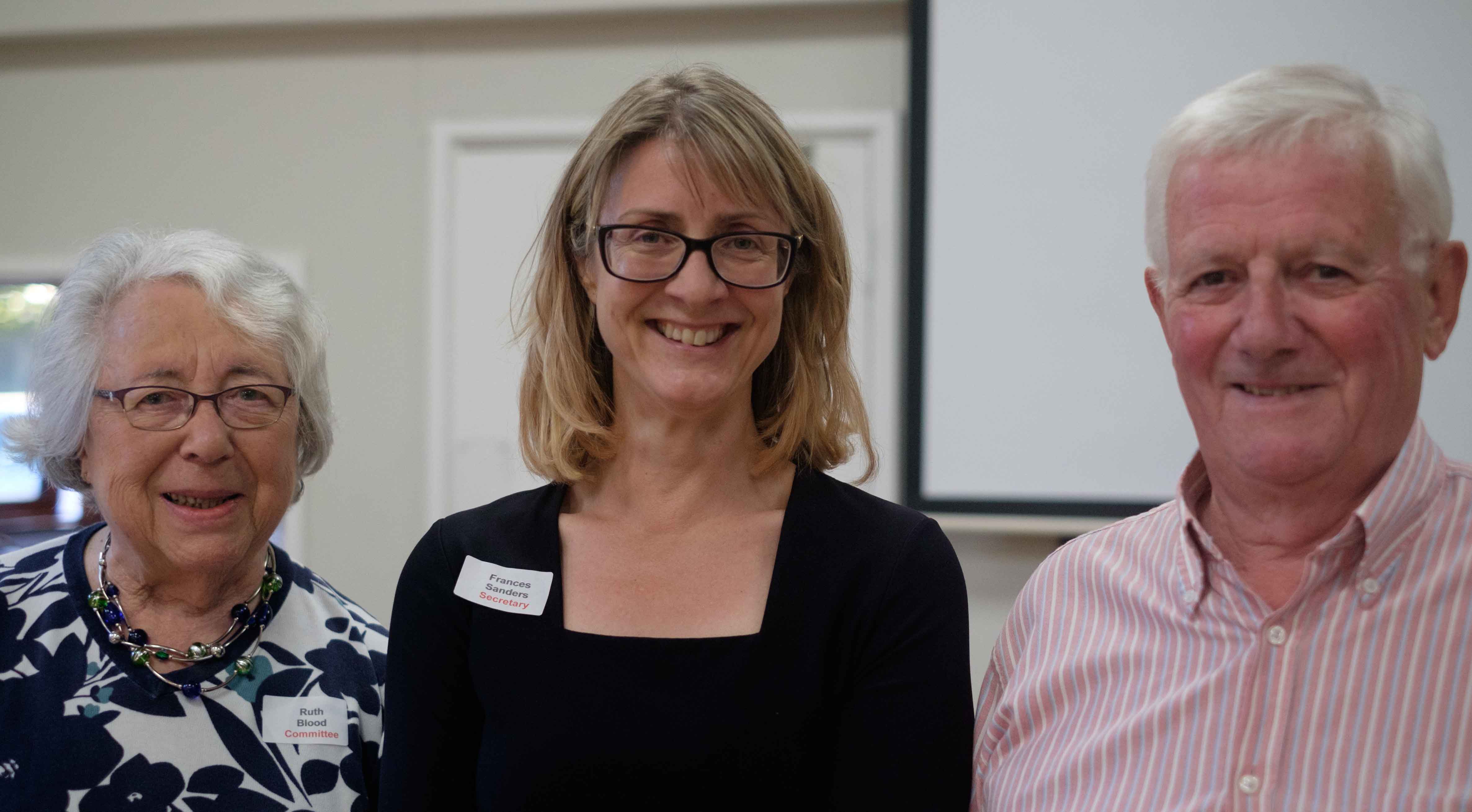 Similar to sherry production, Madeira wines are also aged in a solera system but there are important differences, notably that Madeira is the only wine that is heated in a process called estufagem. Wine of a single grape variety can be kept for decades with a maximum of 10% being drained on occasion to be bottled and sold. Our second wine of the evening, a Sercial (Henriques & Henriques – 20%) aged for 10 years, was dry but wonderfully flavoursome and greatly enjoyed chilled with the blue cheese provided.
Next, we moved to the Douro Valley and the birthplace of Port. Whilst vines were planted in Portugal during Roman times, Port wasn't introduced as a type of wine until the late 17th century. Taking its name from Oporto, the wine (still trodden by foot today) is shipped from vineyard to wine maker to be matured, blended and bottled in Lodges near the Atlantic coast.  The mesmerizing array of different styles of Port, including; Vintage, Crusted, Tawny & Colheata, derive from the various ways it can be aged.  Wine number 3 was a white Port (Sagrada White Port Douro I – 19.5%) which can be enjoyed chilled as an aperitif by itself or, as members discovered, as a super accompaniment to the selection of cheese and nuts selected for the evening's tastings.  However, it was wine number 4 (Pink Port – Quinta Do Portal, Douro – 19.5%) which really proved memorable for two reasons … Pink Port is the newest creation to emerge from the Duoro Valley and its younger, fresher style proved a hit with members only narrowly missing out to the Sercial for "wine of the month".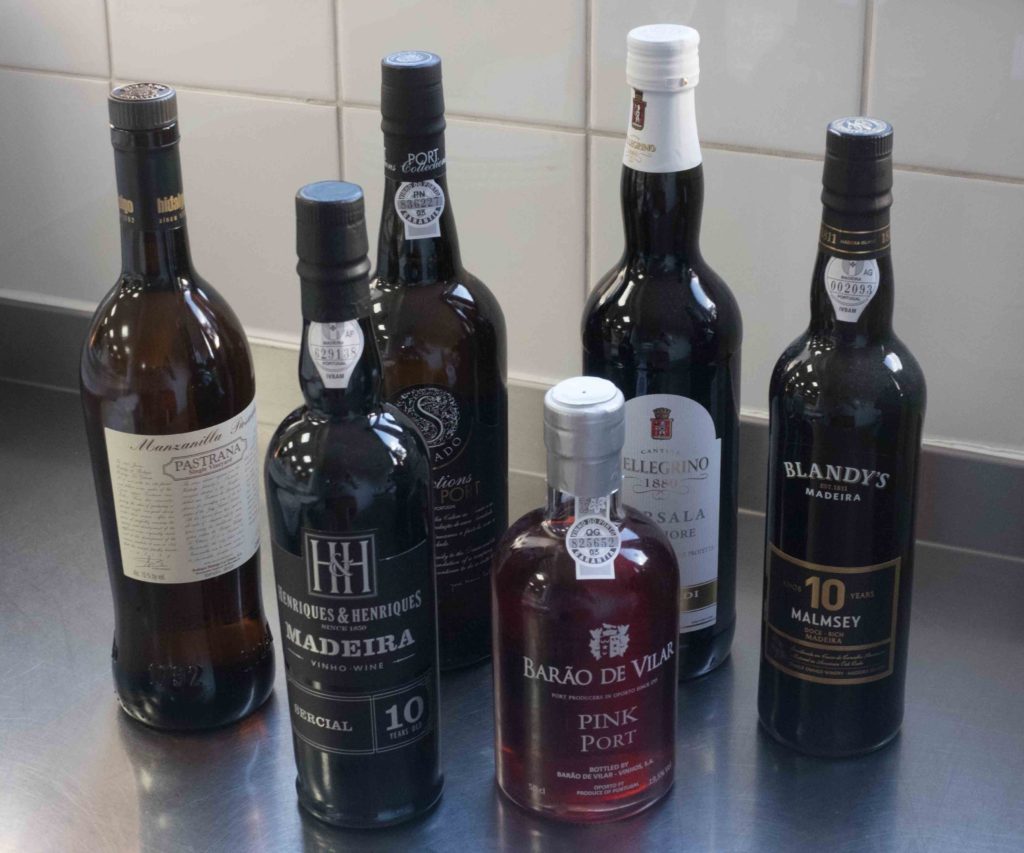 Over in Sicily, Marsala is considered to be under-valued according to aficionados of this wine. Commonly used for cooking, to create rich sauces, Marsala can also be made dry to be enjoyed as a drink akin to Sherry and Madeira. The penultimate wine of the evening (Marsala Superiore Pellegrino – 18%) is made from the best selections of the Grillo and Catarratto grapes. Fermentation is interrupted by the addition of aquavit and the wine is then refined for 4 years in oak casks.  This really was a lovely wine, especially for those of us with a sweet tooth.
We re-visited Madeira for our final wine (Blandy's Malmsey, 10 years old – 19%) of the evening. Also known as Malvasia, from the grape variety, Malmsey wines are the sweetest type of Madeira and this proved no exception. Although not to everyone's taste, this was the ideal accompaniment to the wonderful fruit tea loaf made by Jean especially for the occasion.