In terms of the World's largest wine producers, California ranks as 4th. Even in America, 85% of all wine comes from California. Not surprisingly, it's a region of the USA that doesn't import many wines, and it doesn't need to given the quality of those that members tasted at this month's meeting. Deborah first presented to the Club in December and we were delighted to welcome her back to share her knowledge of wines from California; a relative newcomer compared to other wine-producing regions, but one with a reputation for excellent winemaking. In fact, the soils of California are capable of growing an enormous variety of grape varietals.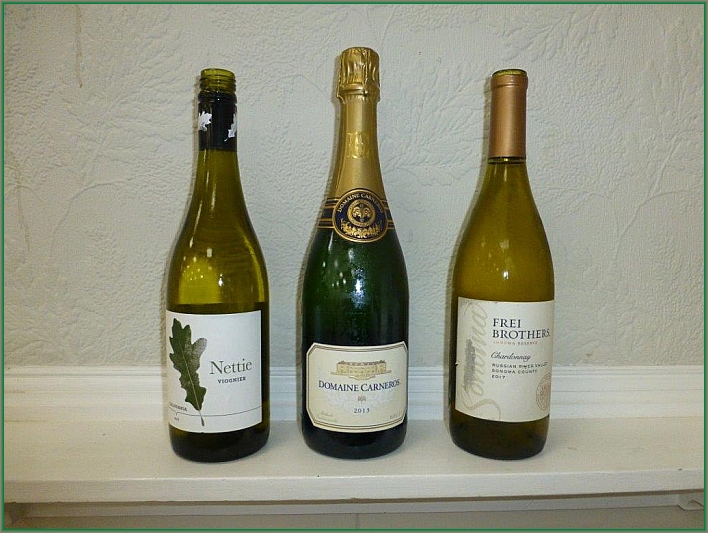 The tasting commenced in a summery fashion with bubbles. Domaine Carneros Brut (2013, 12% )hails from a vineyard which was previously farming land (Carneros means 'sheep') and purchased by Claude Tattinger, in 1987 after a long search for the ideal plot. Made using the traditional Champagne method, this dry fizz, comprising 63% Pinot Noir, 32% Chardonnay and Pinot Gris, has had 3.5 years in the cellar and is considered an exceptional vintage. Our second white wine was Nettie Viognier (2017, 13%), a Rhone-inspired dry wine and the simplest out of the evening's selection in terms of style. The Viognier grape can be tricky to manage, with it love of hot weather for ripening, but this wine showed strong varietal character and, at a fraction of the price of one from the Rhone, it won the vote for our "white wine of the month". The final white was Frei Brothers Sonoma (Russian River Valley) Chardonnay (2017,14%), a wine from one of the area's longest established wineries and now owned by the Gallo corporation. Chardonnay is a Californian speciality and this one, from the renowned Sonoma Valley, proved a very stylish example.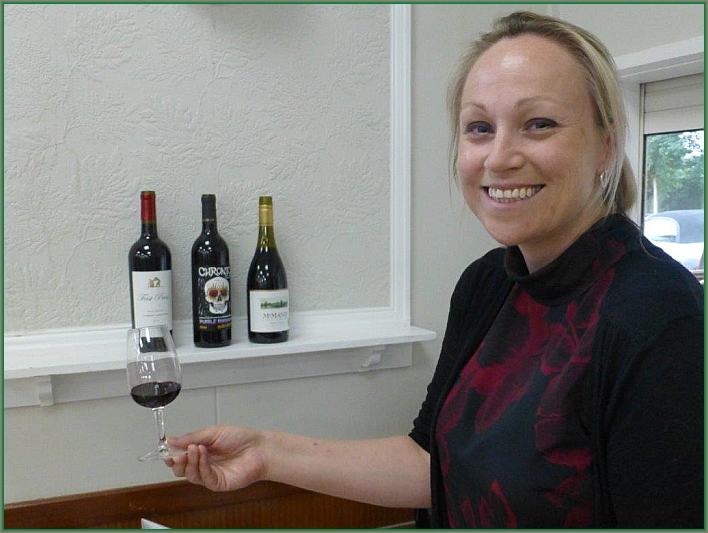 Chronic Cellars Purple Paradise, Paso Robles (2016, 14.5%) was an interesting wine with a very unusual label, complete with eyeball-toting skull. Made with 79% Zinfandel, the varietal which Californian winemakers have made their own, this wine is made using only the best (or "chronic") grapes. The next red was made with 80% Petite Sirah, a grape more often found as a blending component rather than a single varietal, but the McManis Petite Sirah (2017, 13.5%) shows just how bold a wine can be created with it on its own. The last wine of the evening, First Press Napa Cabernet Sauvignon (2016, 14.5%) comes from a region known for its cabernet sauvignon and, according to Deborah, this savoury wine will benefit from storing for 2-3 years before drinking. The red wines had been so good this evening, it was difficult for members to choose their favourite resulting in a tie between the Sirah and the Cabernet Sauvignon for "red wine of the month". However, the title for "overall best wine of the month" went to the McManis Petite Sirah.