Little did we know that by the time this presentation came around, Australia would be experiencing some of its most devastating bush fires on record and the country's vineyards have not escaped unscathed. Club Treasurer David Mendus began the evening with a status update, pointing out that these fires are standard, as is drought, and water management is complex. There are moves to develop more sustainable vineyards which includes; growing in newer areas, cooler climates, nearer rivers and pruning. Fortunately, none of the producers of this evening's wines have been affected by the fires.
Ed is well known to Club members and it was a pleasure to welcome him back this evening. The first wine Ed had chosen for members to taste, was a Chardonnay Semillon (2019, 12.5%) by Brookford, a producer based in a particularly dry area of New South Wales. This wine has been named by Matthew Jukes as one of his favourite Australian wines and appears in his top 100 listing. The two grape varieties complement each other well, the Semillon adding acidity to this unoaked wine, resulting in a fresh and delicate style. Our second white, Franklin Tate Estates Semillon/Sauvignon Blanc (2018, 12.8%) is a 60:40 blend from a producer based in the Margaret River area in Western Australia. This region has grown considerably, boasting 150 producers, and is almost the ideal place for growing grapes in the country with its cooler climate. It may only produce 2% of all the wine in Australia but is responsible for approximately 20% of all the quality wines. Despite enjoying the first two wines, it was our final white of the evening which walked away with the title "white wine of the month". The Dreamer Viognier (11%) by producer Philip Shaw Wines in Orange NSW, is fresh tasting with vivid acid and juicy fruits, but has more flavour and length than a French Viognier.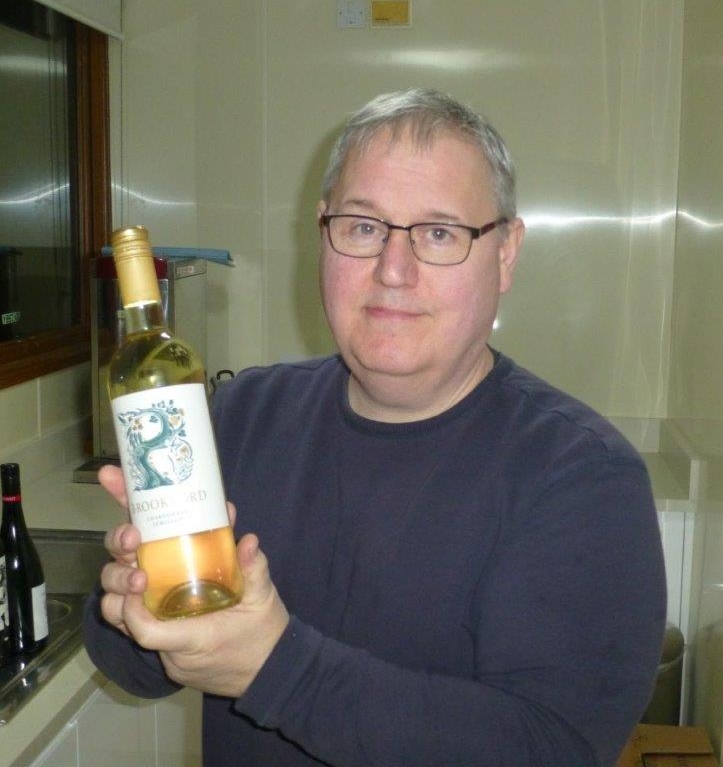 It was then on to the reds. As with our white selection, Ed has carefully chosen 3 excellent wines for us to taste, starting with the Brookford Shiraz Cabernet Sauvignon (12.5%) another 60:40 blend, which is bottled in the UK. This is a classic Australian blend which dates back 30 years and, in this case, results in a wine with balanced tannins and a long blackberry and currant flavour.  Franklin Tate Estates Shiraz (2014, 14.2%) has been aged in a mix of American and French oak barrels. From the Margaret River area, this wine is a beautiful ruby red in colour with a spicy nose and fine mixed berries and juicy cherry fruit flavour on the palate. Not surprisingly, it was more robust than the first red and, unsurprisingly, it also won the vote for "red wine of the month".  Another area known for its fine wines is McLaren Vale, partly the result of low altitude and continental climate due to its close proximity to the sea. Hedonist wines is a small-scale producer of biodynamic wines, taking a minimalist approach and believing that good wines are "made in the vineyard". Our final wine of the evening, Hedonist Tempranillo (13.5%) is made with the grapes that we associate with Rioja, but is not very Spanish in style; the single varietal not being blended with anything else (although Spanish wine makers also appear to be moving to single varietal Rioja according to Ed).