This month the Club were delighted to welcome Juan Manuel Matas, Managing Director of Gourvid Wines, to present "Discover a New Chile". Gourvid are a small importer specialising in wines from South America, which are produced by independent, family-owned wineries, each between 50-80 hectares in size.  Established in 2016, Gourvid began by importing Argentinian wines but have rapidly expanded their portfolio with the introduction of Chilean wines in 2018 and wines from Brazil for 2019.  This evening's selection of 2 whites and 4 reds were all non-traditional, natural wines produced from less common varietals than the Chilean wines we are used to finding on UK supermarket shelves.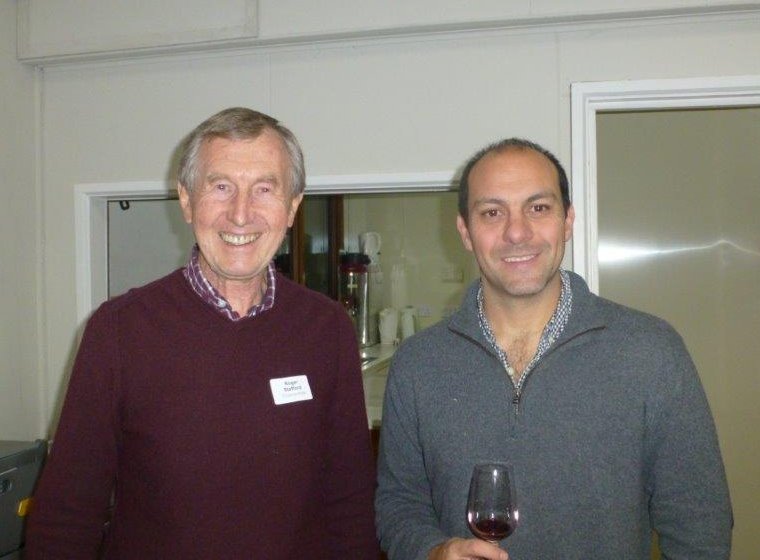 The first white, Glup Chenin Blanc (12.5%, 2017)with its funky label rather surprised us with its cloudy appearance, the result of amphorae fermentation (no temperature control here). Only 300 cases are produced annually of which 100 are allocated to the UK and distributed through independent wine shops, wine bars and certain restaurants. The second white, Longavi Sauvignon Blanc (12.5%, 2017),hailed from a cool-climate terroir and is made from one of the most well-known grapes in Chile. This had grass notes, was aromatic and fresh tasting. The vote for wine of the month was close, with the Sauvignon Blanc only narrowly beating the Chenin Blanc.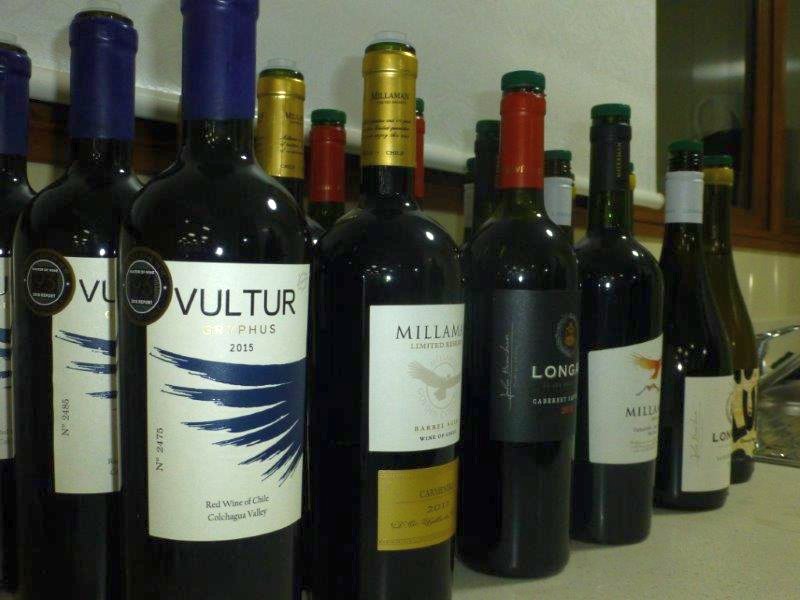 Even though it can be difficult to sell a blend in the UK, Millaman Estate Reserve Cabernet and Malbec Blend (13%, 2017), our first red, is one of the winery's best-selling wines. An equal blend of Cabernet Sauvignon and Malbec, this was a lovely deep red and violet coloured wine which has had 6 months in French oak. Longavi Cabernet Sauvignon (14%, 2016)had had 12 months in French oak and was a wine with good structure and a long finish. The third wine, Millaman Limited Reserve Carmenere (14%, 2017)had been fermented in 2nd use French oak for 4 months and proved to be a tasty, well rounded wine. However, the title of 'red wine of the month' went to the last wine of the evening although the Longavi came a close second. Vultur Gryphus Red Blend (14.5%)is an elegant and complex wine of limited production with a long finish. Whilst predominantly Carmenere, Petit Verdot enhances its elegance and Petite Syrah adds structure, colour and aging potential. Only 1,000-4,000 bottles of Gryphus, meaning condor from the mountains, are produced annually by the husband and wife team who own this winery; it ranks as one of their top end wines and, perhaps unsurprisingly, is also Juan's favourite!