The 'Italy' referred to in the title of this month's presentation was Campania; a region, according to Nina, with a reputation across the country and, possibly, even worldwide for its white wine. Deservedly so, if the 4 whites that members tasted this evening are anything to go by.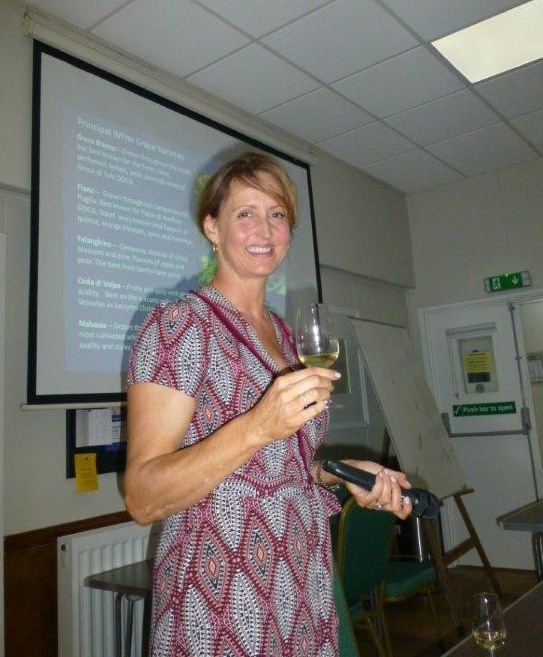 The original vines planted in Campania, some 4,000 years ago, were all Greek varietals, many of which have not changed to this day. This is due to the volcanic soils and the fortuitous fact that they are inhospitable to the phylloxera louse. Local varietals, such as Falanghina, Greco Bianco and Fiano thrive in the soils of the two major areas of wine production; Benevento and Avolino. Being home to mozzarella and the site of tomato production on an industrial scale, it is not surprising that the white wines of Campania are so popular. Italians always like to drink their wine with food.
Our first white is one of Nina's favourite white wines. The Wine Society's Falanghina (13.5%) had excellent acidity, roundness on the palate and superb length. Falanghina wines are the biggest wine export from Campania and this wine was very popular with members, winning the vote for "white wine of the month", although it was a difficult choice to make. Tre Fiore Greco di Tufo (12.5%) was very different to wine No' 1; a medium-bodied but very fresh tasting wine with apricot and pear flavours. The third white, Fiano Sannio Colle di Tilio (13.5%) was very different again, with a wonderful richness and honeyed characters. The Fiano grape is native to the region and small bunches (as a result of dense planting) provide a finesse and good length of flavour to these aromatic wines. Our final white wine of the evening was also a Fiano; Fiano di Avellino Bechar Caggiano (13.5%). With a minerality on the nose akin to that in Chablis, this wine had aromas of apple, pears and banana with a full bodied, rich, flavour despite the suggestion that it would probably benefit from a further two years cellaring.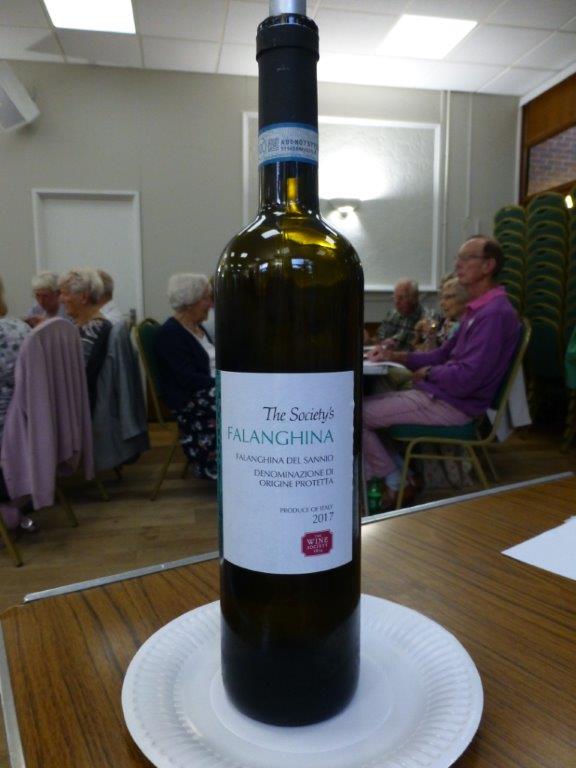 Responsible for making Campania famous, Aglianico is the main red grape in the area and, with plenty of tannin keeps well and is best enjoyed with food. According to Nina, our first red wine, Aglianico Terradora (12.5%) compared with Pinot Noir on the nose, although with less tannin. This was followed by our final wine, Feudi Di San Gregorio Taurasi (14.5%, 2013), a 100% Aglianico wine with fabulous bright red colour, complex aromas and full balanced flavours on the palate. This "Barolo of the South (with age)" was a joy to drink; the Taurasi being considered to be one of Italy's finest reds. Not surprisingly our members voted this wine both "red wine of the month" and "overall wine of the month".