Richard Bost returned this month to present 'A Taste of Turkey', a country much visited and admired by Richard, and one which produces some rather lovely wines as club members were to discover. Turkey has a long history of wine-making stretching back over 7,000 years and is one of the 3 contenders (along with Armenia and Georgia) for being the birth place of wine production. Perhaps fortunately for the producers, Turkey does not have any official wine regulations thereby allowing the wine makers the freedom to experiment and develop the wines they want to.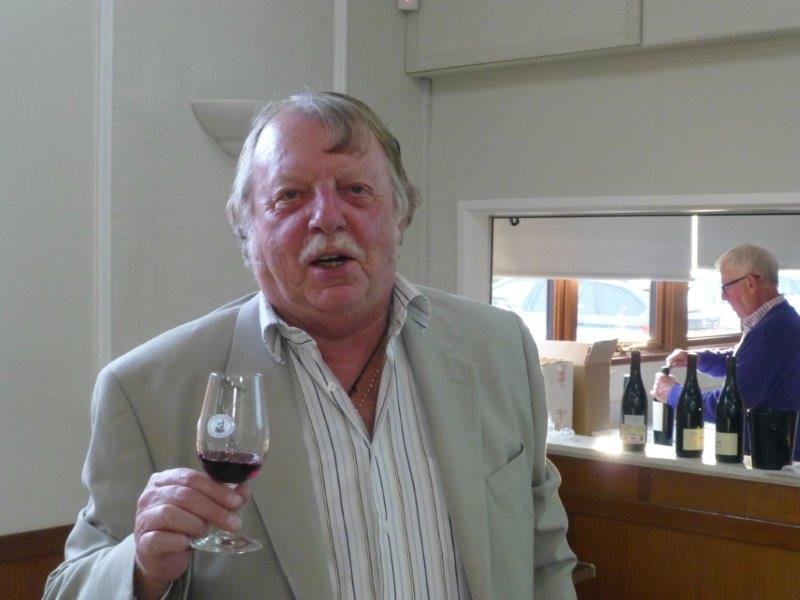 Richard had carefully selected 3 white and 3 reds to reflect 6 very different styles of Turkish wine for members to taste and, with the focus on indigenous grape varieties, we commenced with Kavaklidere Altin Kopuk NV (12.5%) made from the Emir grape. This sparkling wine, produced using the charmat method, proved to be very palatable with a fresh, clean finish and soft mousse.
Our second white of the evening, Cankaya 2016 (13.5%), is Turkey's favourite and biggest selling white wine, and is also produced by the Kavaklidere winery which is the country's largest producer. A blend of 60% Narince and 40% Emir grapes, this highly pleasant wine narrowly beat the Altin Kopuk to claim the title 'white wine of the month'.
The last white of the evening, Diren Collection Series Narince 2016 (13.5%), was distinctly more of a food wine having benefitted from 3 months in new French oak barrels. Richard suggested pairing this wine with any dishes with a creamy or buttery sauce. In contrast to Kavaklidere, the Diren winery is a small, boutique producer (1 million litres per annum) established in 1958 and based in Tokat, an area associated with the Narince grape.
Diren was also the maker of our first red wine of the evening, Diren Collection Series Kalecik Karasi 2016 (13.5%); a wine produced from the lightest of the country's 3 indigenous grapes. Whilst the Kalecik Karasi grape is not found in Tokat, it is common in Turkey to have cross regional blends. Diren make use of outside fermenters for their red wines, using the heat of the sun for fermentation. This red wine is very similar in many respects to a Beaujolais, with its light easy drinking style, and could easily be paired with summer salads and could even be chilled for an hour or so.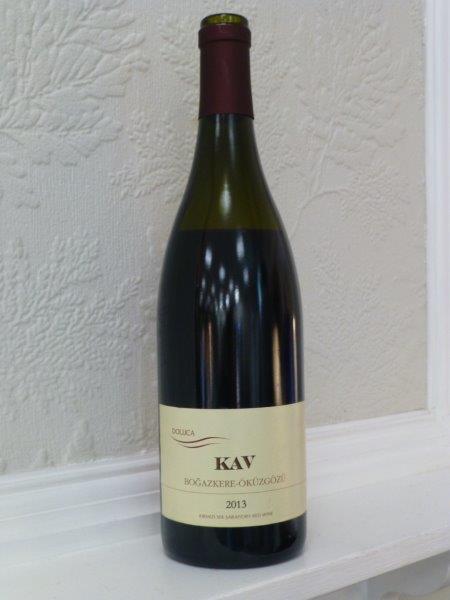 However, it was our next wine which won the vote for 'red wine of the month' and 'best wine overall'. The Doluca Kav 2013 (14.5%) is a blend made from 60% Bogazkere and 40% Okuzgozu grapes and is produced by Turkey's oldest wine makers, established in 1926 by the same family who run the business today. Okuzgozu grapes are very large as reflected by its name which translated into English means 'Bulls Eye', and the Bogazkere grapes are highly tannic but the end product was delicious!
The evening's tasting was rounded off with the also excellent Kayra Versus Alpagut Okuzgozu 2013 (14.5%), produced by Californian Wine Maker Daniel O'Donnell. With 12 months in French oak this wonderful food wine had lots of black fruit flavours and body. A big wine to complete a super evening.