After first visiting the Club in March 2014, Nicholas returned almost exactly 4 years to the day to provide us with a selection of the latest fine wines from Brazil. It was clear from his enthusiastic and highly informative presentation that Nicholas loves Brazil and has a great passion for the wines from this vast country.
As is the case with other wine-producing countries in South America, there has been a large European influence; for example, the Serra Gaúcha is home to many Brazilians of German and Italian descent, and wine production forms an integral part of local culture with vineyards in abundance. This mountainous region is just one of many wine-producing districts in southern Brazil, an area approximately the same size as France and responsible for 85-90% of the country's fine wines.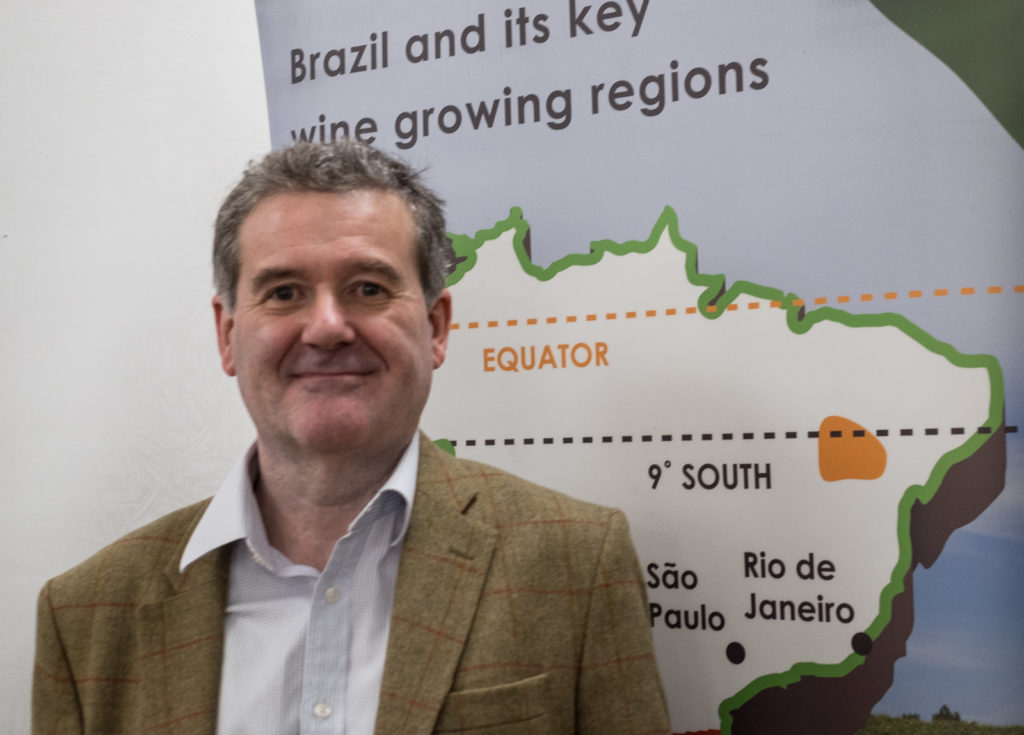 As is the case with its neighbour, Argentina (last month's tasting destination), Brazil produces more reds than whites; three times more, in fact. However, Nicolas had selected two very contrasting white wines for us to start the evenings tasting. The first, Sinais Italico Riesling 2017, comes from the Serra Gaúcha and was an easy drinking and very refreshing wine with a longish finish. The second white, Sanjo Nobrese Moscato NV from Brazil's coldest state (Santa Catarina) was incredibly aromatic with an amazing array of flavours, and a number of members agreed this would make a great accompaniment to Thai curries.
Our first red wine was Go Brazil's featured wine of the month. Campos de Cima Tres Bocas 2016 was produced by experienced French winemaker, Michel Fabre, and is an unoaked blend of Tannat (55%), Cabernet Sauvignon (35%) and Ruby Cabernet (10%), the latter being a completely new varietal to club members. Nicholas explained that the Ruby Cabernet is a cross between Cabernet Sauvignon and Carignan, the latter selected for its better heat resistance.
Next up was the Don Guerino Reserva Teroldego 2016, made from a grape variety originating in north eastern Italy but one which you seldom come across. This wine had been aged in French and American oak for approximately 6 months and proved to be a smooth, easy drinking wine with soft tannins. This appeared to be universally enjoyed by all!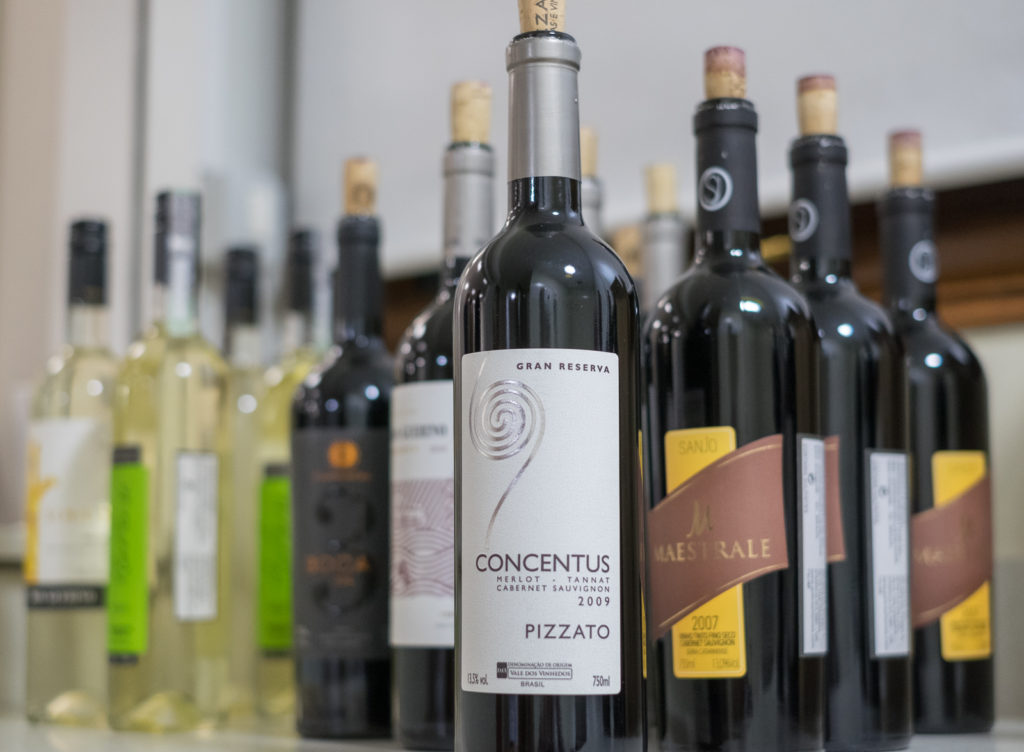 Sanjo Maestrale Cabernet Sauvignon 2007 was a very good wine, aged in a combination of new and used French oak barrels for 12 months. Our penultimate wine turned out to be the product of a Japanese-Brazilian Cooperative which perhaps wasn't that much of a surprise after having had the opportunity to try some rather nice Japanese wine back in March 2017 ('Enchanting Asia').
Our last wine of the evening, or so we thought, was the Pizzato Gran Reserva Concentus 2009. Producer Pizzato is particularly well known for his Merlot and this wine, with firm tannins has aged well but would benefit from even longer cellaring. This is a wine which would pair well with steaks, casseroles and stongly-flavoured cheese. Nicholas then surprised us with the opportunity to taste his first bottle of the newly imported 2013 vintage. With only a total of 4,070 bottles produced, this was a fantastic treat and an excellent wine to finish an excellent evening.