A frequent visitor to France, BWC member and a former club Chairman, Edmund Morgan-Warren provided a highly informative and enjoyable presentation this month, with wines selected from areas on the rivers Marne, Loire, Rhine, Saône, Rhône and the Gironde.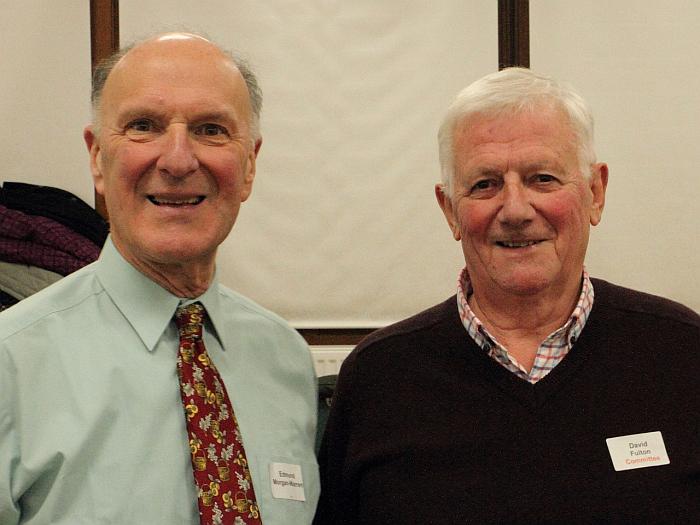 Our first wine of the evening, a Grande Cuvée champagne, came from the Marne area. Produced by George Lacombe, a family owned vineyard in Ay, this drinkable wine is a blend of Pinot Meunier, Pinot Noir and Chardonnay grapes.
To represent the Loire, Edmund had chosen a 2015 Pouilly-Fumé Tradition made using 100% Sauvignon Blanc grapes by Balland-Chapuis, a vineyard established in the 17th century. This wine has a pale gold colour with; "An intense nose of white flowers mixed with honey and exotic fruits, and aromas of pear and peach on the palate". It certainly went down a treat with members and, deservedly, was voted the white wine of the month.
The final white wine, a 2015 Riesling by Louis Sipp, hailed from Alsace, close to the river Rhine. Throughout history Alsace has been alternatively part of France and Germany. Although a part of France since 1919, many German characteristics remain, not least in its viticulture. The Riesling grape is a predominantly German variety rarely seen elsewhere in France. Dry in character, this wine goes well with sea food, white meats, and cheese dishes.
Then came the reds. Again, Edmund had carefully selected an interesting trio of wines for members to taste. For the first red, we were transported to the river Saône region to taste a 2015 Morgon Les vieux Cèdres. Bright raspberry in colour this wine has aromas of cherry, strawberry and spices. With an unusual but pleasant aroma, this wine had some complexity and can be enjoyed chilled, served with meats or cheeses.
From the Rhône region came a classic Rhône red, made from the Syrah grape. On the nose the 2014 Crozes Hermitage Les Jalets was wonderfully fresh and aromatic, with perfumes of tart red berries and a hint of spice. Un-oaked, young and vibrant, this fabulous wine had a rich flavour of ripe red fruit and liquorice on the finish. It was also voted the red wine of the month!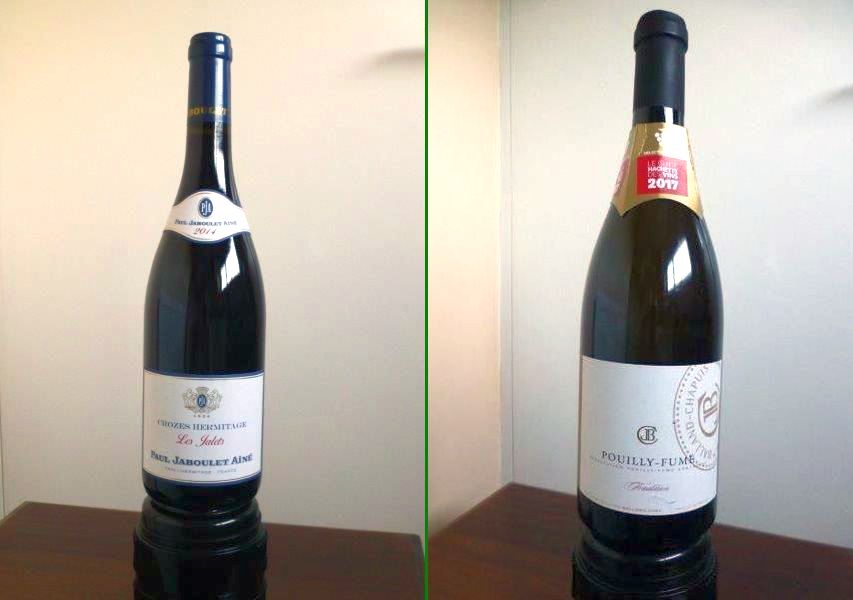 The evening was rounded off with a visit to the Bordeaux wine region of Southwestern France, on the bank of the Gironde estuary, to taste a 2015 Haut Médoc, Grand Cru Classé from Châteaux La Tour Carnet. The 12th century châteaux is situated in the commune of St Laurent Médoc, adjacent to St Julien. The Haut-Médoc is actually a large red wine appellation and home to some of the world's greatest wines. This lovely example was a blend of 56% Merlot, 40% Cabernet Sauvignon, 3% Petit Verdot and 1% Cabernet Franc grapes, and completed our "Tour de France" beautifully.