Members were delighted to welcome Rebecca to our February meeting. Making her debut at BWC, Rebecca impressed everyone with her choice of wines and her relaxed, yet informative and engaging approach. Argentina is, of course, known more for its red wines however Rebecca had managed to select 2 very different white wines for us to start the evening's tasting.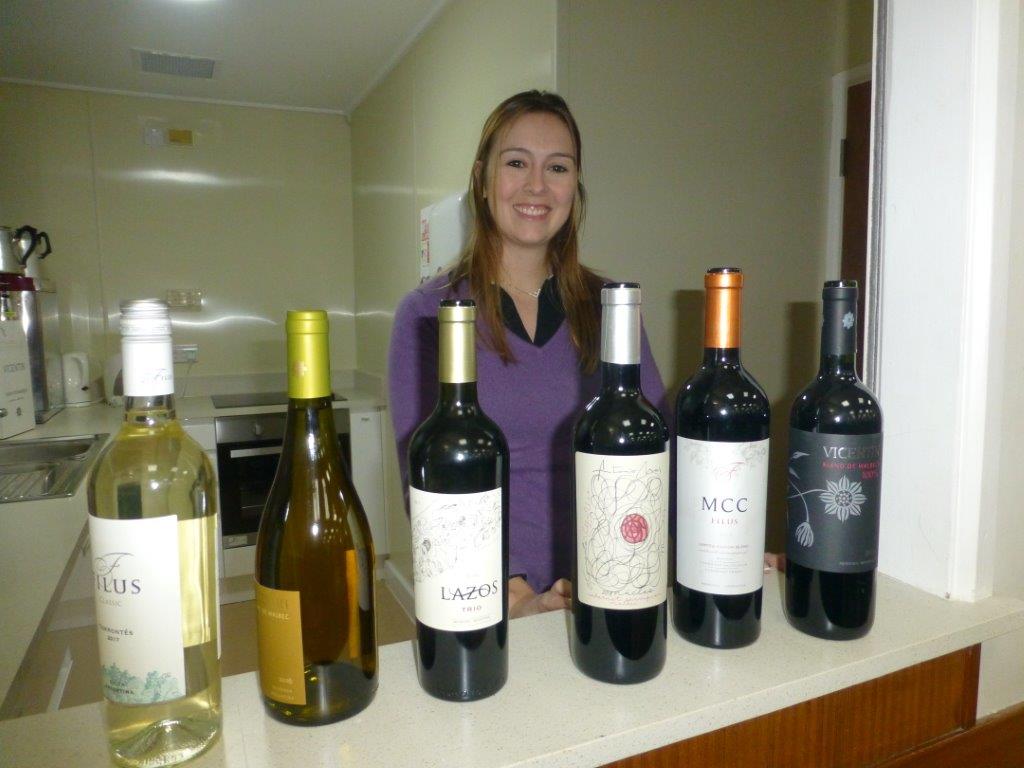 After describing the different wine regions and proximity to the Andes, we first sampled a Torrontes from producer Filus Wine, based in Mendoza. The Torrontes grape is becoming synonymous with Argentinian white wine and in a country with 300 days of sunshine per year, the grapes need to be grown high to get the required cool air. This medium bodied wine has a pale appearance but tasted surprisingly fruity and would pair well with seafood, cheese or roasted vegetables.
The next white was a very different wine in more ways than one. Made from the red grape, the Vicentin Blanc de Malbec is the only white Malbec in the UK!  In fact, no-one present actually appeared to have heard of white Malbec so this was a definite club first. Registered to the Vicentin vineyard, this wine (technically a rosé due to its pink tinge) has a rather unusual flavour, which some found hard to place. With a slight sweetness, some fruitiness and spicy aromas, Rebeccca recommended pairing it with anything creamy, e.g. pasta sauces.
Our first red wine, Lazos Trio Malbec, was a classic style of Malbec from the Mendoza region. A desert region with very sandy soil, the vineyard is flooded with water from the Andes 1 or 2 times during the week, according to a specific schedule. This ensures the roots grow deep and, along with cold conditions in winter, provides conditions the vines thrive in. Originally from Bordeaux the Malbec grape has done exceptionally well in Argentina and is its main grape.
With aromas of blackberries and cassis with hints of dark cherry and plum, the Antonio Mas Nucleo blend (Malbec and Cabernet Sauvignon), our second red, is a very elegant wine which is released only when it is considered ready to drink. This example was from 2014 and was a lovely tasting wine.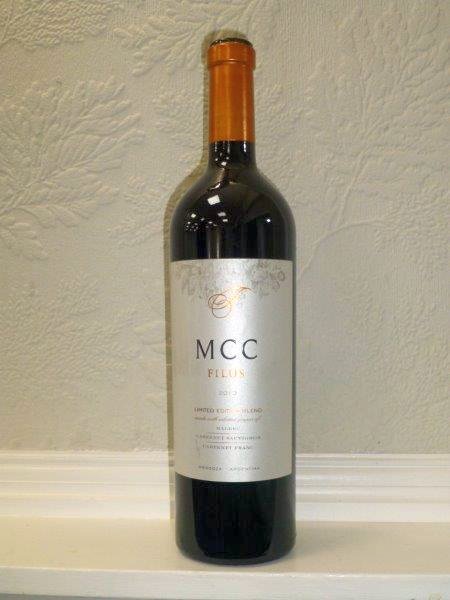 The third red of the evening, Filus MCC 2013, was voted 'wine of the evening'. A superb wine, this has spent 18 months in oak and a further 12 months in the bottle. It boasted an intense nose with sweet tannins and a long finish on the mouth. For those wondering, the MCC reflects the number of bottles produced (1,200) as well as the grapes that go to make this blend; Malbec, Cabernet Sauvignon and Cabernet Franc. Clever!
Our final wine, and close contender for 'wine of the evening', was the Vicentin Blend de Malbecs, produced using Malbecs from 4 different regions in Mendoza. The wine has the classic aromas of a Malbec – violets and blueberries, as well as lilacs. Perhaps not quite as elegant as the Filus MCC, this nevertheless had beautiful complex flavours and a long-lasting finish with mature tannins. Definitely one to try with steak.