The theme of this month's meeting presented something of a challenge! Wines from the Burgundy region of France are certainly not known for being inexpensive or amenable to those of us on a limited budget, but popular presenter Angela Bawtree excelled in her selection of 3 white and 3 reds for our evening's tasting. As Angela explained, the golden rule is to "know your producer". Burgundy is a difficult region to navigate with its many microclimates which result in very distinct differences in the wine. There are lots of appellations with similar names even though there are only 2 main grape varieties grown here – Chardonnay and Pinot Noir. The region is small (it's the 3rd of the size of Bordeaux) but global demand is huge, and the prices reflect this.
The first white wine of the evening was the Domaine Henri Naudin-Ferrand Bourgogne Aligoté 2015 (12%).  Aligoté is often seen as the poor relation of Chardonnay and is considered Burgundy's 'other' white varietal. Whilst mostly viewed as thin and acidic – it is often used to make Kir because of its high acidity level – it can, however, produce some good wines in the right hands such as this one with its fresh apple and pear fruit flavours and creamy texture.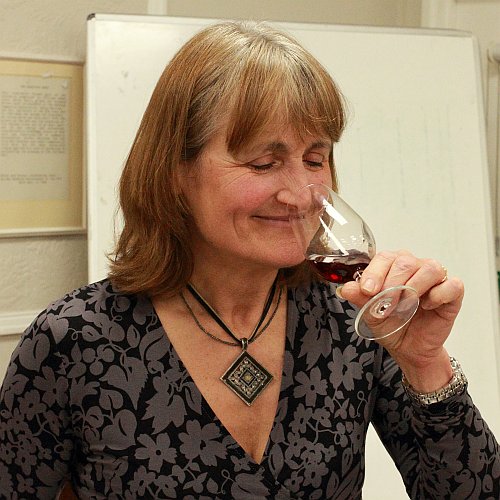 Our second white, Chatel-Buis Montagny 2014 (13%) is made by a quality-oriented cooperative, based in the southern part of the Côte Chalonnaise, using organic methods and native yeasts. The wine had a lovely floral aroma, typical of Chardonnays produced in Montagny, and a wonderful freshness and long finish. It also won our 'white wine of the month' vote.
Our final white was a great example of a 'good value' wine from the region. Olivier LeFlaive Cuvée Oncle Vincent, Bourgogne 2015 (13%) – so named in honour of St Vincent, the patron saint of winegrowers, as well as the wine makers' uncle of the same name – is a quasi, Puligny-Montrachet wine. Because 20% of the grapes come from outside the village but the wine is produced in exactly the same way, the buyer is getting a quality wine at a reasonable price.
Domaine Sérol Côte Roannaise Eclat de Granite 2016 (12%) hails from a little-known appellation not far from Beaujolais, where the Gamay grapes are grown (as the name suggests) in granite-based soils. As with Beaujolais, our first red wine had a refreshing style with some silky tannins.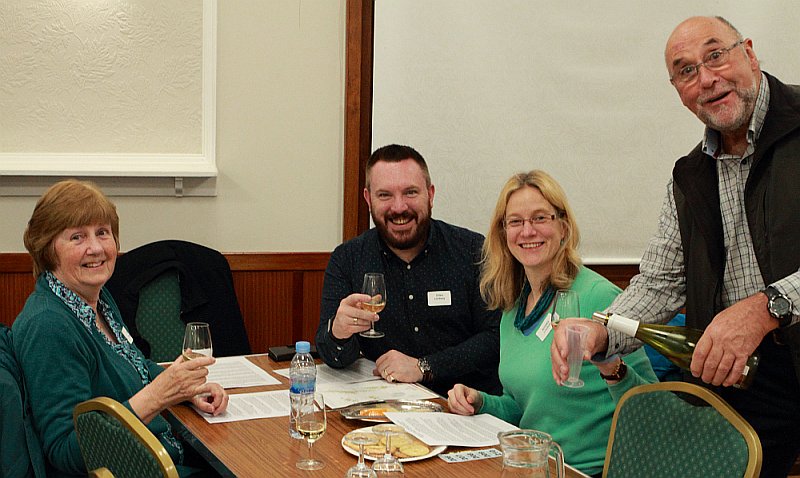 Next-up was Domaine Sylvain Pataille Bourgogne Rouge 2014 (12%), produced organically and biodynamically from low-yielding 60-year old vines. Pinot noir is notoriously difficult to grow, being prone to disease, but wine-maker Pataille who uses whole bunches of grapes to provide colour and aroma has succeeded in producing a cherry perfumed and elegant wine with soft tannins.
Last but not least, Morey St Denis Vieilles Vignes Remi Jeanniard 2014 (13%), produced by a small family-owned estate of 7 hectares in the heart of the Côte de Nuits, proved our most popular red wine of the evening as demonstrated by its winning of both the vote for 'best red of the month' and 'best overall wine of the month'. The winery employs sustainable methods, producing its first vintage in 2004 and wines with aging potential. This particular wine is produced using grapes from old vines, resulting in an earthy, savoury complexity – a delicious finish to our tasting.