Perhaps not many people in the UK know this (it was certainly quite a surprise to your author), but Croatia has a long-standing wine producing history.  Introduced by the ancient Greeks, in around 600 BC, the country has 271 varietals of which 60 are indigenous.  Although this figure doesn't quite match the numbers of varietals to be found in France or Italy, this is pretty impressive for a small country!  The main varietals used are Grasevina, Malvazija Istarska and Plavac Mali, and wines sampled this evening included 3 wines made from the latter two.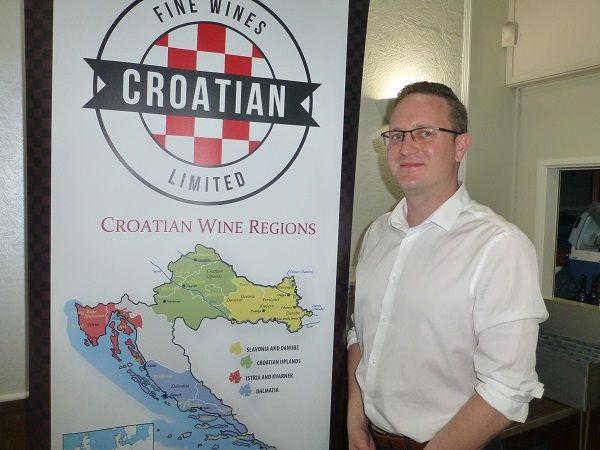 Craig had brought 3 very interesting and different white wines for members to taste starting with the fresh, crisp Malvazija Istarska, 2015 (13%) from producer Benvenuti, who we learned has really set the benchmark for how wine using this grape variety should be made.  Whilst our second wine, which was awarded a bronze medal at Decanter 2016, was also a 100% Malvazija (Veralda Istarka Malvazija Prestige, 2015 13.5%), it had a more modern style and a zesty finish.  The final white, Ilocki Podrumi Traminac Premium, 2015 (13%), is a very traditional wine made using Gewurztraminer and had a special claim to fame … the 1947 vintage was served at the Queen's coronation.  Established in 1450, this was also one of the first wineries to age in wood and is the oldest, continuously cultivated vineyards with UNESCO World Heritage status anywhere in the World.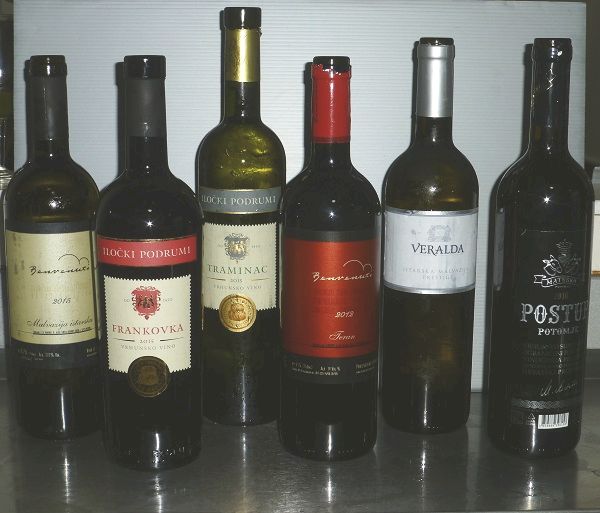 The trio of red wines chosen by Craig were equally as diverse and as interesting as the white.  Similar to a pinot noir, the Ilocki Podrumi Frankova Premium (2015, 12.5%) had red fruit flavours and refined tannins with an ageing potential of 5-10 years.  Producer Benvenuti impressed everybody with the 2nd red of the evening; the Teran 2012 (14%) made using a local red variety, was a delight and was voted almost unanimously as 'Wine of the Month'. However, with only 6,000 bottles produced per year, this is very small production wine.  Last but not least, our final wine of the evening (Matsuko Postup, 2010, 14%) was a beautiful example of Plavac Mali, the parent grape of Zinfandel and Primativo grown only in the south of the country.  Craig promised a characterful wine, scented with violets, dark chocolate and dried cherry, and it didn't disappoint; many of the members happily reported a chocolatey taste!
Everyone agreed the evening had been most enjoyable and Craig was duly thanked for an excellent presentation and selection of wonderful wines.