The Club has come to expect great wines, an informative presentation and an entertaining evening whenever Richard agrees to visit us.  This evening was no exception.
Richard started by 'setting the scene' and provided us with some facts and figures about Italian wine.  Did you know that Italy is home to a tremendous 900+ indigenous grape varieties, many of which are destined only for local consumption (Vino da Tavolo) through local cooperatives?  Since 2011, the country has regularly been the World's biggest wine producer, accounting for approximately 28% of all EU wine production.  In Italy, 99.6% of the wine drunk by its inhabitants is Italian.  Perhaps not surprisingly, Italian wine is the 3rd largest seller in the UK after Australian and French wines, with Pinot Grigio taking 40% of sales here.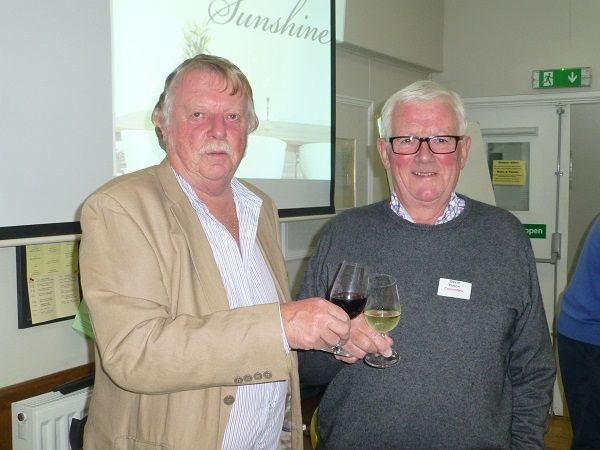 As the presentation title suggests, the three white and three red wines selected for us to taste were all produced using lesser known grape varietals.  All were DOC-designated, i.e. producers follow strict quality and authenticity rules but there is some flexibility (unlike the 'quality guarantee' of the stricter DOCG designation), and two had won awards in Decanter.
The Librandi Ciro Bianco Greep, 2016 (12.5%) from Calabria is made from an ancient grape variety; its 2012 vintage was awarded Decanter silver status and it won our very own 'White wine of the month' vote.  The second wine, Umani Ronchi Pecorino Terre di Chieti, 2016 (12.5%) from the Abruzzo region in central Italy, and the final white wine of the evening, Cantina Santadi Villa Solais Vermentino Di Sardegna, 2016 (13%) from Sardinia, both had their admirers.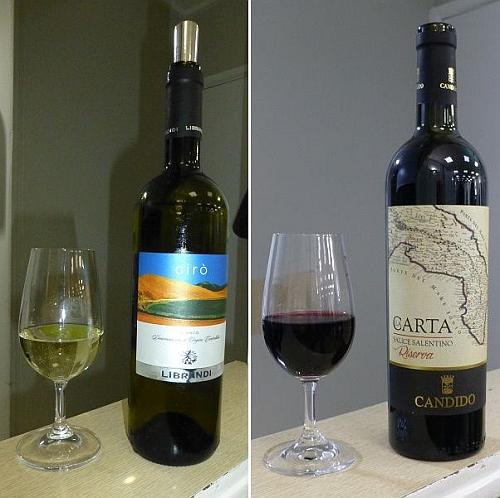 Our first red wine, Fontanafredda Briccotondo Dolcetto, 2015 (13.5%) comes from a big producer, established in 1878 in Piedmonte.  Richard informed members that this region is home to some of Italy's greatest wine and suggested this one would be great with spaghetti bolognaise. However, the winner of our 'Red wine of the month' vote went to the Francesco Candido La Carta Salice Salentino Riserva, 2013 (13.5%) from Puglia, the country's highest producing wine region. Decanter had approved of it too, awarding this vintage a bronze medal for 2017.  The last wine of the evening has been produced by a relative newcomer; founded in 1990 by a former international photographer, the Cantine Antonio Caggiano Tauri, 2015 (13.5%) from Campania was a close contender in the red wine vote. With reasonably pronounced tannins this wine would make a good food wine and will keep well for a few years.