In the 1980's, the Languedoc produced approximately 10% of the world's wines. Although production has decreased since that time, the Languedoc-Roussillon area is still the largest wine producing region in France and, technically, the single largest region in the World. With such a vast amount of vineyard land available however, the Languedoc has generally mass-produced its wine, not all of which has been consumed or even been considered to be fit for consumption!  To put this into perspective, the Languedoc can produce up to 200 hectolitres of wine per hectare but only between 50-60 for a fine wine.
Known for her relaxed but highly informative and fun wine events, Heather Dougherty returned this month to present a tasting reflecting a selection of wines to have emerged from the some of the region's more experiential producers.  For these winemakers, the focus is firmly on quality and "difference".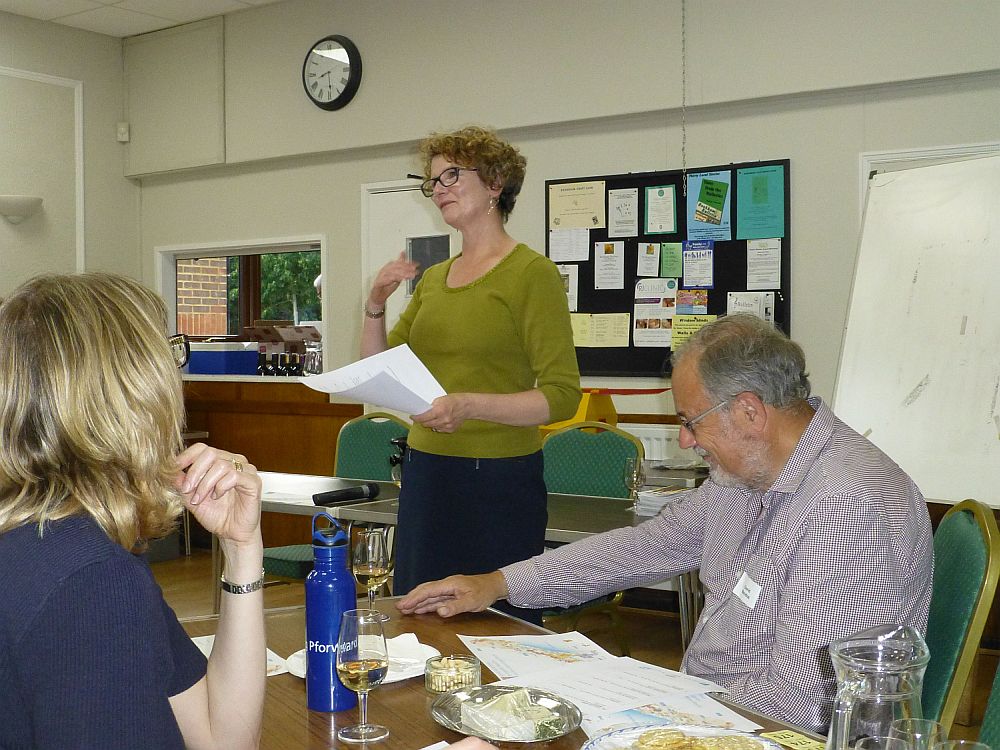 The first wine (Les Costes, 2015 – 13%) from highly respected producer Pierre Cros, was a lovely blend of 5 white grape varieties and won the vote for "white wine of the month".  Although AOC Minervois has a range of terroirs, white wine is a rarity here accounting only for 2% of all the area's wines. The second, and only other white of the evening, was actually tinged with a hint of pink from the skins of the rare Carignan Gris varietal used to produce the wine. Interestingly, 'Corbieres Les Perles de Jones (2015 – 13.5%)' is sold as a "Vin de France" because this grape variety is not a permitted one in the Corbieres region.
As Languedoc is primarily a red wine producing region, it was not surprising that Heather had found us 4 wonderful red wines to taste:
No'1: Terrasses du Larzac, La Jasse Castel, La Pimpanela (2014 – 14%)
A delightfully light tasting wine made from a blend of Grenache (40%), Syrah (30%), Sanceau (15%) & Carignan (15%) from the highest vineyards in the Languedoc.
No'2: Minervois La Liviniere, Chateau Sainte-Eulalie, La Cantilene (2014 – 14%)
This Minervois with lots of vibrant colour and a taste of juicy black fruit was voted our "red wine of the month".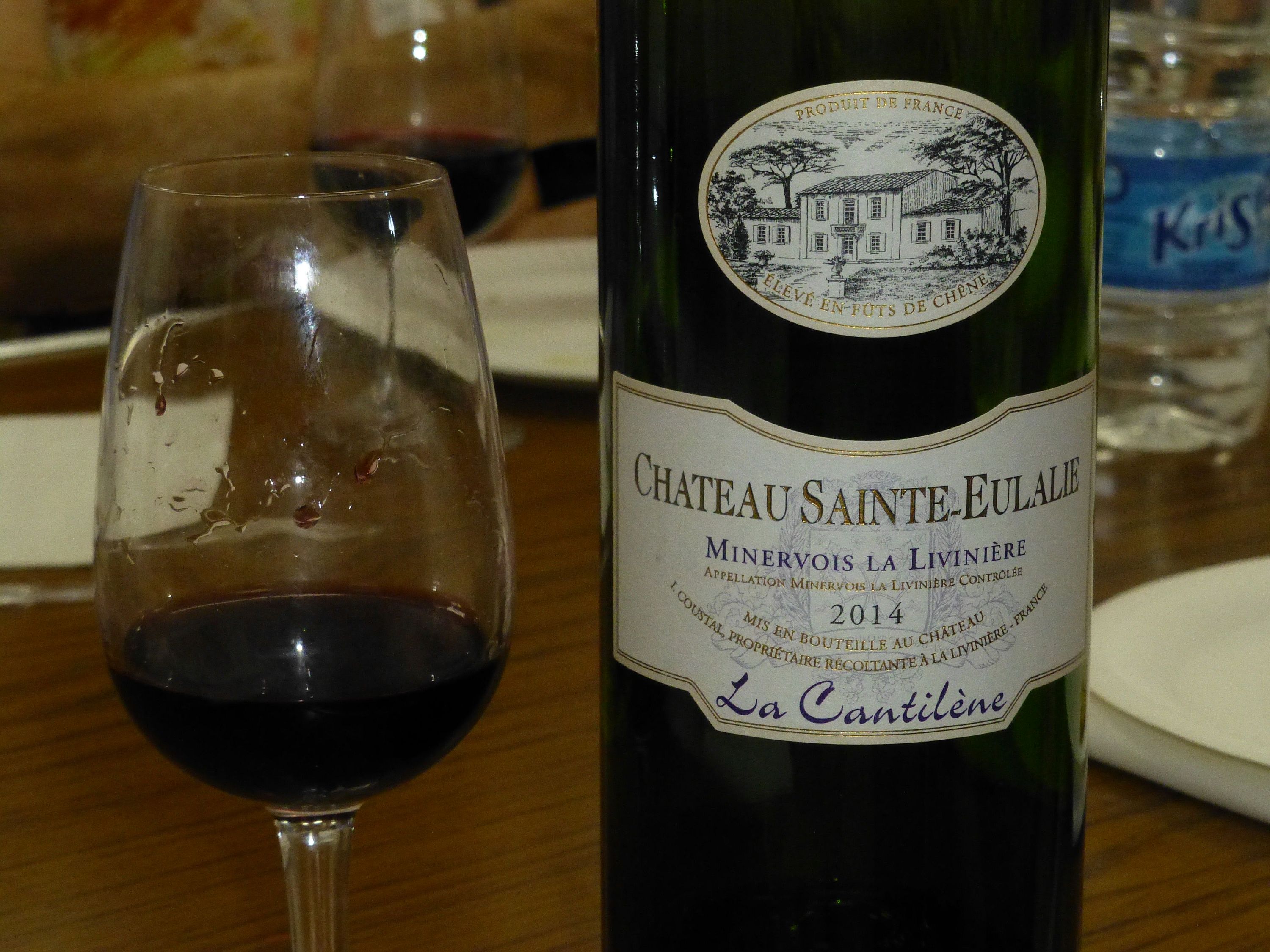 No'3: Saint-Chinian, Chateau Milhau-Lacugue, Les Truffieres (2014 – 13.5%)
The Saint Chinian area has a reputation for 'harder' wines compared to that of Faugeres, and certainly this wine was more complex than the previous two wines as well as No' 4.
No' 4: Faugeres Chateau de La Liquiere, Nos Racines (2014 – 14.5%)
Although a fair proportion of Faugeres are considered to be 'mediocre', this could not be said of this wine.
After providing us with some lovely wines to taste and having given us an excellent presentation, Heather left us with this concluding comment: Fitou, Minervois and Corbieres are all "big names" from Languedoc, however the Terrasses du Larzac (with its own PDO, assigned in 2014) is the wine to watch. This relative unknown represents an up-and-coming wine offering excellent value for money.