February 13th, 2017: New from Uruguay – Carla Bertellotti
Following an initial visit in April 2014, Carla Bertellotti returned in February to present us with a selection of new wines from Uruguay.  Although small in size, Uruguay is emerging as one of the most exciting wine producing countries and is also breaking new ground; by 2018 it will be the first country in the World to have 100% trace data of its wine production, also known as georeferencing.  It was also interesting to learn that Uruguay has been rated 3rd purest environment, after Finland and Sweden, in which to grow grapes.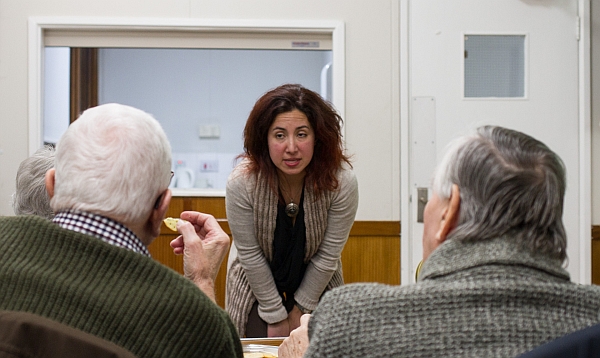 Carla proved yet again to be very knowledgeable and spoke passionately about the wines and wine production in her native country.  An interesting and informative slide presentation helped members learn more about the country, the wine producers and the excellent selection of wines that Carla had brought along for us to taste.  The evening started with a sparkling wine, Cuvee Castelar Extra Brut, the ideal appetiser with lots of bubbles, followed by a chardonnay produced using 60% Arneis, called Vinedo de los Vientos Arneis.  The Arneis grape hails from Piedmont and vineyard owner Pablo Fallabrino is the only producer in South America to use this temperamental Italian varietal.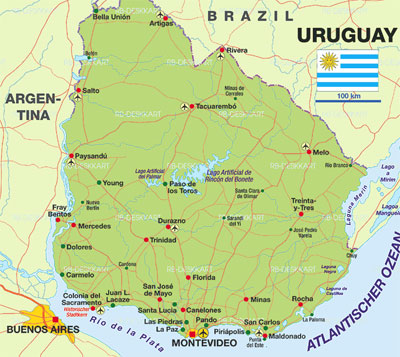 With Tannat being one of the two main red varietals grown in Uruguay, it is not surprising that Carla brought along a couple of Tannat wines for us to sample; the Marichal Tannat Reserve Collection (2011) and the Vinedo de los Vientos Eolo Gran Reserve (2011) went down very well.  Members also enjoyed sampling Bodegones del Sur Marselan Vineyard Select (2015), made from a new grape variety (a cross between Cabernet Sauvignon and Grenache), which we were told was developed in 1961 by the INRA in the Languedoc.  The first Marselan was produced in Carcassone in 2002 and the first to be released in Uruguay followed shortly afterwards in 2005, where its proving quite popular!  For the last wine of the evening, Carla treated us to the De Lucca Rio Colorado (2008), a wine produced only in years of exceptional quality and by a winery which is 100 years old – a special way to finish a wonderful evening.