An excellent evening was had by all at our Christmas event, expertly hosted by Heather Dougherty, one of the Club's most popular presenters. Heather last visited in July when she presented on Wines of the Languedoc but this month the theme was 'Wines for a sparkling (and red) Christmas', comprising six delicious wines from as many countries, and all selected carefully by Heather to complement the different courses of a traditional turkey dinner.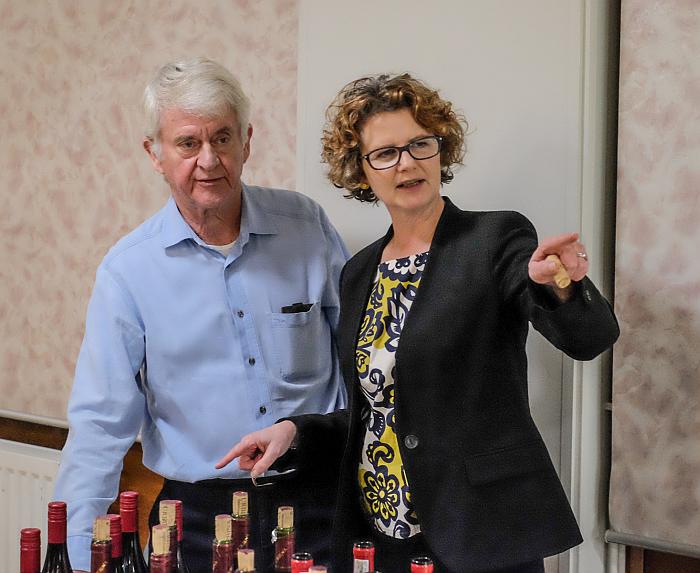 The welcome drink, a fresh and crisp Crémant du Jura, 2014, 12% (Jura being a tiny region in France where its vineyards enjoy the same latitude as Burgundy) went beautifully with the home-made smoked salmon pate and was ultimately voted our favourite sparkling wine of the evening.
Heather had chosen two wines to enjoy with the main course of turkey and ham; Lemelson Six Vineyards Pinot Noir, 2014 (12%) from Oregon, USA and a "food friendly" Rioja Crianza, 2009 (13.5%) from producer Urbina Vinos, who follow Rioja tradition by only releasing their wines at the point they are ready to drink. The pinot noir was light and low in tannins making it an easy drinking wine.
The Rioja, predominantly Tempranillo and, unusually, made only from grapes in Urbina's vineyards, had spent one year in oak and proved the most popular red wine although the pinot noir only narrowly missed out in the vote.
Next came the cheese course and the Meerlust Red, 2013 (14%) from Stellenbosch, which paired beautifully with the cheddar. Heather explained this Bordeaux-style blend (31% Merlot, 37% Cabernet Sauvignon, 23% Cabernet Franc and 9% Petit Verdot) is much softer and rounder than a Bordeaux and is also considered a "baby version" of the producer's more distinguished Rubicon wine. Any year the wine doesn't quite make the grade for a Rubicon is a year to look for the estate wine!
We then returned to the sparkling wines, with the locally produced Greyfriars Oaked Blanc de Blancs, 2014 (11.5%), which worked well with the Stilton and which Heather recommended with soft cheeses. This 100% Chardonnay wine with lots of bubbles and a distinct apple taste is an excellent quality English sparkling wine.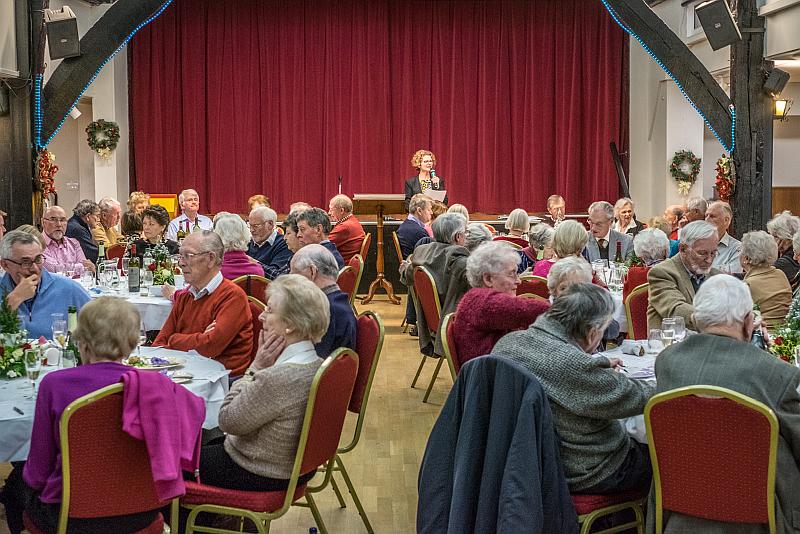 The final wine of the evening was a little more unusual. Made in Piedmont (an area usually associated with wines such as Barolo and Barbaresco) from a grape variety called Brachetto, the Contero Brachetto d'Acqui, 2016 (5.5%) resembled a sparkling rosé and served to end the evening on a light note! Nevertheless it worked wonderfully with our mince pies, stollen and Florentines