10th April, 2017: Wines from Spain – Angela Bawtree
Regeneration was the focus of this month's presentation by Angela Bawtree, who was back by popular demand after an informative evening exploring lesser known grape varieties in 2016. Spain is home to a whopping 600 (or thereabouts) indigenous grape varieties, of which approximately 100 are used by commercial wine makers.  In recent years, some of these indigenous varieties have been enjoying a resurgence and Angela had selected an interesting variety of wines produced by family-owned vineyards for us to taste.  Using grapes from old vines and native yeasts, these are concentrated and more complex wines.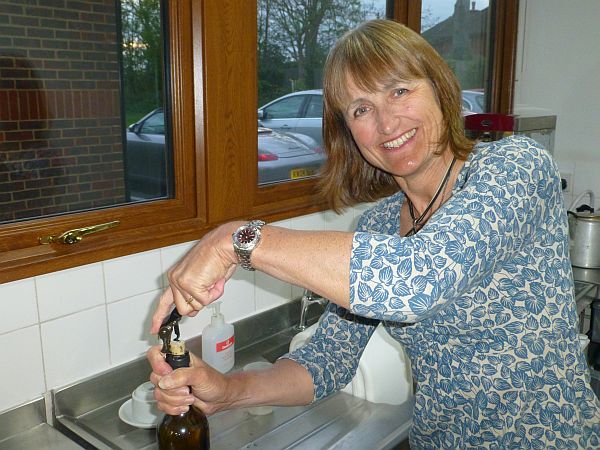 Our first white wine of the evening, 'Atalaya do Mar Godello, 2015' originates from the Monterrei region, one of the cooler parts of the country which enjoys more rain than Scotland!  The Godello grape was close to extinction in Galicia but, following its recent revival, offers a good alternative to Albarino with a crisp finish and flavours of lychees, mangos and apricots.  In fact it was voted our 'white wine of the month' at the end of the evening.
The 'Palacio de Fefinanes Albarino, 2015' was sampled next by way of comparison. Albarino has become highly fashionable and this wine from the Rias Baixas region is much sought after. The producer, the first from the region to make this wine in 1928, remains one of the top Albarino producers to this day.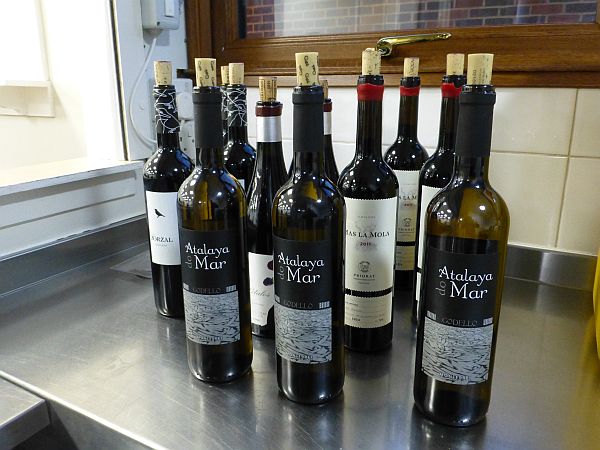 Our last white of the evening was the, 'Reto Blanco Abilla, 2015' from the Manchuela region, a lesser known wine producing area of Spain.  This wine comes from a very old and rare grape variety grown at high altitude, and is produced both organically and biodynamically (i.e. stages of the production process are based on the lunar cycle).  The direct pressing process, used in Champagne making, is applied and the wine's subtle oak flavour is obtained from fermentation in used French oak barrels.
Graziano is a grape found in Rioja and, as a high quality supporting variety, isn't often found on its own.  Whilst it is low yielding and difficult to grow, our first red wine, 'Vina Zorzal Graciano, 2014' from Navarra, demonstrated that this grape can produce a lively wine with ripe berry flavours.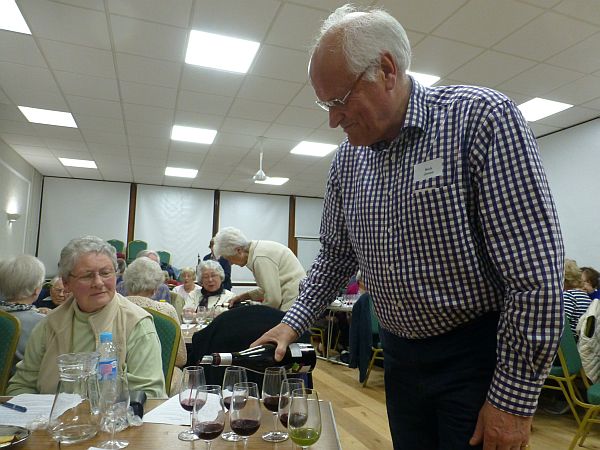 Angela had selected an entry-level Bierzo, 'Petalos 2014, Descendientes de J Palacios', as our second red to taste.  Produced by one of the country's leading winemakers from local Mencia grapes grown on 60-year old vines, this was a good mid-bodied red from a regenerated wine region on the edge of Galicia.
The final wine of the evening proved to be a real treat and rounded off beautifully what had been an excellent meeting.  Mas La Mola 2011, originating from the Catalan Priorat region was sublime.  After falling into disrepair, the original vineyards have been regenerated and this mountainous region is known for its prestigious wines.  At £28, it was the most expensive but deservedly voted 'red wine of the month'.