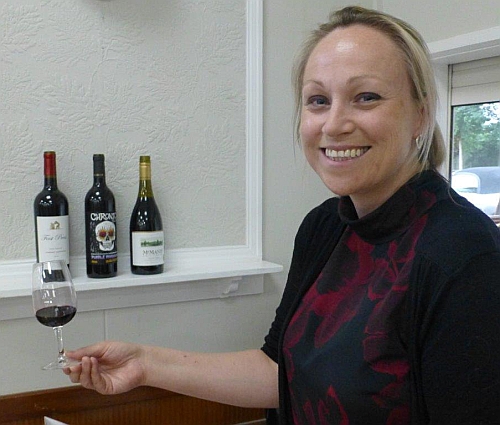 Deborah Zbinden DipWSET is a Certified Wine Educator based in Surrey, having worked in the wine industry since 2000 with a CV that includes time at Ehrmanns, Treasury Wine Estates, Accolade Wines and Hatch Mansfield. With an approachable and accessible style of presentation, her objective is to help wine drinkers of all levels of knowledge and interest squeeze more enjoyment out of every drop. Simply put, the philosophy behind Wine Confidence is about swotting up on wine without dumbing down.
Deborah passed the Wine & Spirit Education Trust (WSET) Diploma with Honours in 2003 and qualified as a WSET Certified Educator in 2015. After testing the waters as a Wine Educator by running in-house training whilst working as Marketing Manager at Accolade Wines, Wine Confidence was officially born the following year in 2016 and became Deborah's sole professional focus. Since then, one of Deborah's proudest moments was in being confirmed as a WSET Approved Programme Provider a few months later. Deborah was also delighted to pass the assessment to become a full member of the Association of Wine Educators and is a regular contributor to their annual list of "100 AWEsome Wines".
In 2017 the chance came up to visit Jerez to became a Certified Sherry Educator. This particular highlight took place 14 years after her first visit to the "Sherry Triangle", having been awarded the Sherry Institute of Spain Scholarship for excelling in the essay question on fortified wines during the WSET Diploma exams.
After four exciting years filled with tastings and training as Wine Confidence alongside a number of other wine consultancy projects, a too-good-to-miss opportunity came up at one of the UK's most exciting wine agencies to also tell some of their stories in a Wine Communications role. Deborah still enjoys speaking to wine clubs on a variety of topics whilst keeping busy within the wine trade.