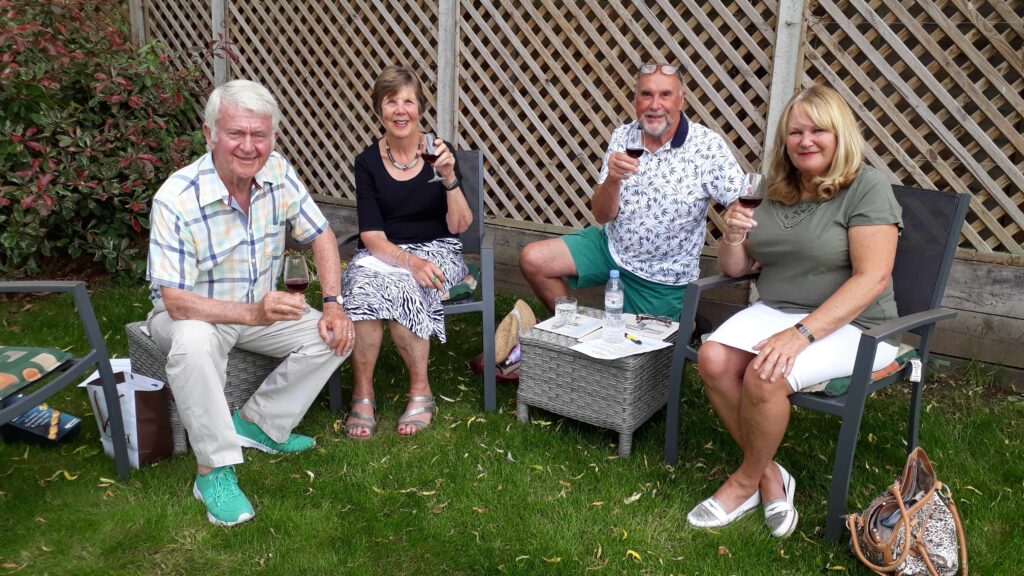 Continuing our "Summer Holiday" theme, this meeting sampled the wines of Italy. They were supplied by VineKing, an established off-licence with stores in Reigate, Weybridge and East Molesey. Despite the difficulties, reported throughout the trade, of keeping stock levels as they should be, VineKing supplied three excellent wines and offered club members a chance to order more at bargain prices. The afternoon was a sunny one, as you can see from the picture, and the fine weather continued for the evening sessions organised for those who couldn't attend an afternoon session.
We enjoyed three wines, as usual for our summer tastings a fizz, a white and a red.
The fizz was, of course, a Prosecco. V Prosecco DOC Extra Dry (11.5%) was a classic Prosecco from the heart of the Venetian wine region.Delicate bubbles and stone fruit aromas made this a delicious wine for aperitifs and parties alike. The shop price for this wine was £11.99, members could order more at a very generous special price.
The white wine was 2020 Gavi Tenuta del Melo (12.5%.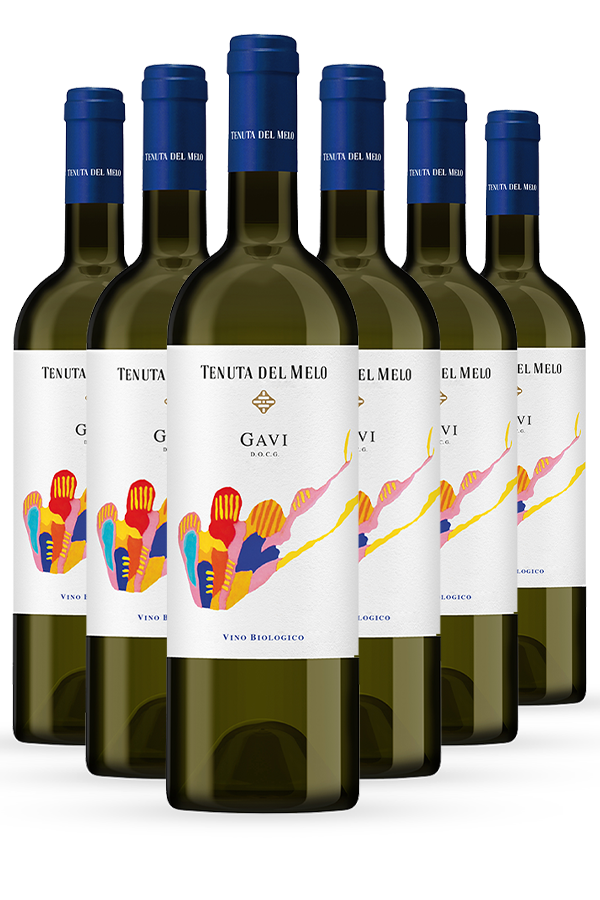 From the heart of Gavi's hill – the winery is owned by the Rossi Cairo family who have promoted sustainable agriculture in the region for many years. Today, Tenuta del Melo is certified Bio-Dynamic. The estate covers 20 hectares Marl soils and as well as the Cortese vines used for this wine, there are Barbera vines.
The grapes are handpicked around mid September; they are then carefully selected, destemmed and delicately pressed. The must obtained, after its natural decantation, is put into stainless steel tanks. The alcoholic fermentation lasts 15/20 days approximately and happens at a controlled temperature of 18° C.
The wine is left on its own lees for 3 months. It is then cold stabilised before being bottled in March. This process produces a fresh, very pleasant wine.
The shop price is £14.99.
The red wine was a 2018 Chianti Ormanni DOCG (13.5%).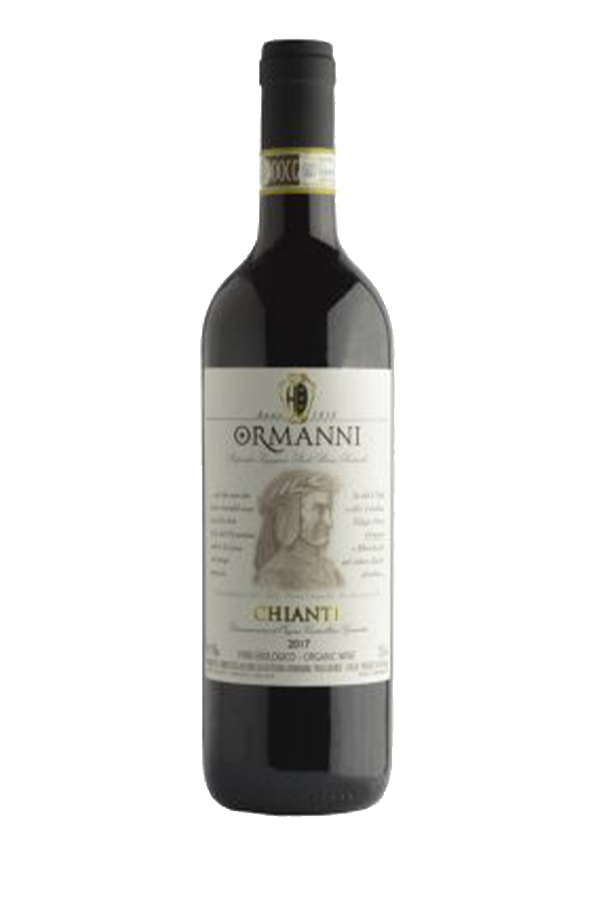 The Ormanni Chianti is a sincere, terroir-driven wine, expressive of the Barberino Val d'Elsa area, where Sangiovese takes on a brooding, austere character, while still maintaining a generous, fruity core. Fresh, with classic aromas of violets and red fruits such as cherries and wild strawberries. Light to medium bodied, with delicate tannins and a fragrant acidity. Perfect with flavoursome tomato-based dishes, or chunks of traditional Italian hard cheeses. The store price is £13.99.
Finally, as is our custom, a bottle of wine was raffled in each garden.
The voting for best wine brought out different views from the gardens, and it is clear that the wines were all enjoyed but there was no clear winner!