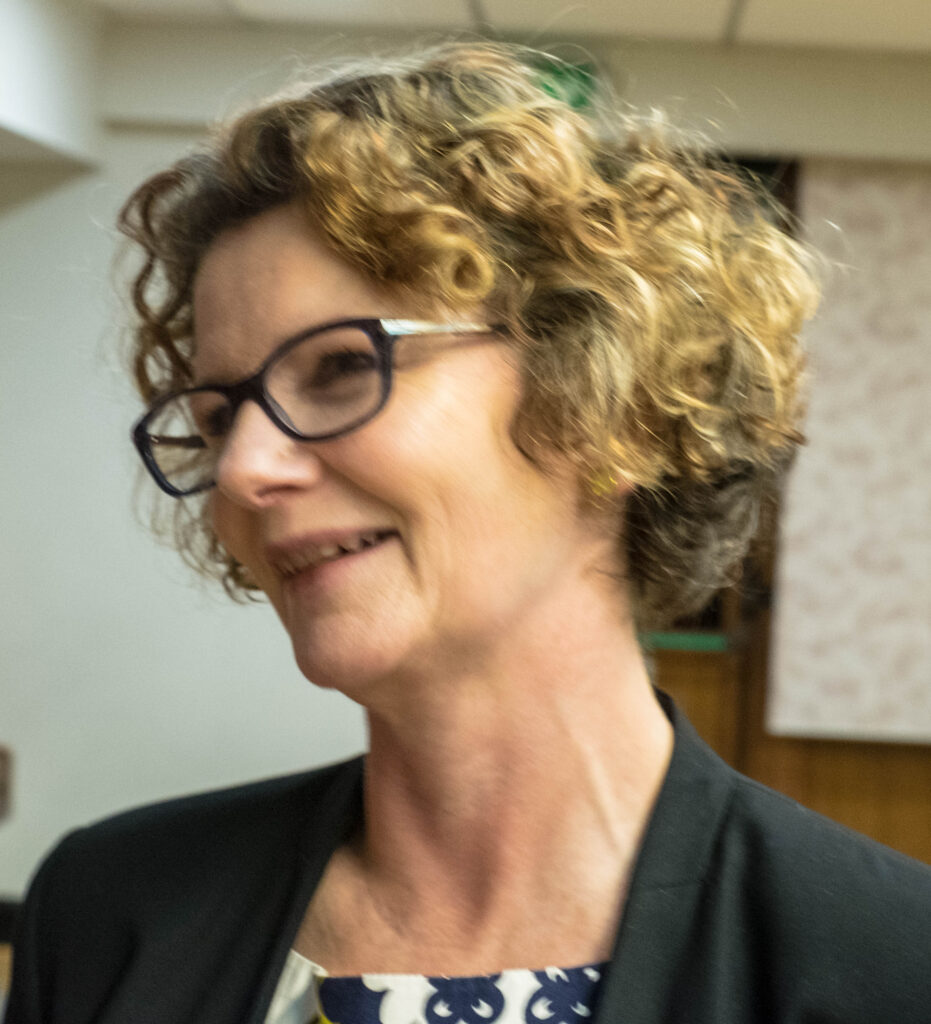 April meeting – Discover the Wines of the Rhone Valley with Heather Dougherty./


Again, the restrictions on indoor meetings meant that we had to use Zoom from our own homes to hear Heather Dougherty's presentation on the wines of the Rhone. The committee have learned that many of our members do not use Zoom, but with no other option available, 25 members enjoyed her expert presentation. The notice of the meeting included Heather's list of recommended Rhone wines, available locally or from the Wine Society. Members were therefore prepared to enjoy a suitable bottle while they watched.
Heather, a certified Rhone educator, began by telling us about the disastrous frost which had hit so many wine producing areas. Everybody was hoping that the vines would recover to give a reasonable harvest, though they would definitely suffer some damage.
She then explained that The Rhone was a very large and diverse area with its own system of classifying the areas and defining the allowable grapes. The major split was between the Northern Rhone – where reds are Syrah based and the Southern Rhone where reds use a number of grapes including Grenache, Syrah, and Mourvedre. White wines are more complicated.

The classification starts with the basic "Cotes du Rhone". There are some restrictions on the grapes that can be used, with 21 varieties officially listed. Except in the Northern area, Grenache must be the basis of a red wine.

The next step is "Cotes du Rhone Villages". There are about 18 communes that can use the name on the label – for example Laudun, Seguret, Signargues. We say "about 18" because the list can be changed and it is not always clear when a new commune has been added to the list. The grapes that may be used are set within each commune, but for communes in the southern Rhone, grenache predominates in the reds.

Then there are 16 "crus". Wines from these can be sold using the name of the cru only, there is no need to mention Cotes du Rhone. Some of these are very famous – Hermitage, Chateauneuf-du-Pape, and the regulations are more restrictive and the wines are more expensive.

Alongside these names, there are seven "appellations" which are also areas that can use the name on the label, but perhaps without the prestige of the crus. Some may be familiar – Costieres de Nimes, Luberon; others not so well known – Duche d'Uzes, Grignan-les-Adhemar.

Heather guided us entertainingly through this complexity, and left us in no doubt as to her enthusiasm for the wines from the Rhone. She has encouraged to try to broaden our tastes away from the very well known to other interesting areas.